Day 2 - Saint Peregrine Novena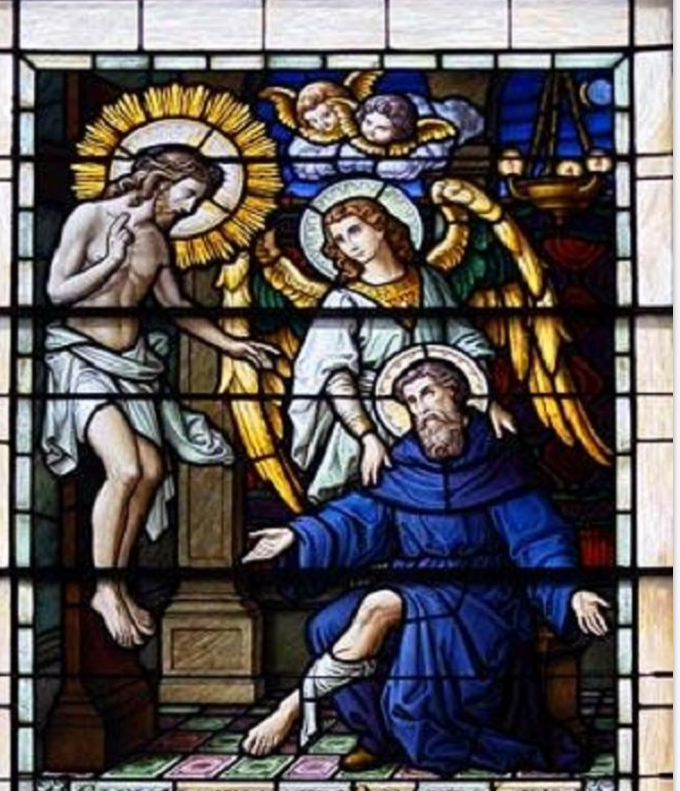 In the name of the Father, the Son and the Holy Spirit. Amen.
I put myself in the presence of the Lord Jesus,
I remain in silence to let myself be invaded by the presence of Jesus, Mary, Saint Peregrine,
"If therefore I have washed your feet, I the Lord, you must also wash each other's feet." (John 13:14)
My entourage is a gift that the Lord Jesus gives me. He is my love. Jesus does not ask me how much I do, but how much love I put in my actions. My Christian life is a life in the arms of Jesus whose fruit is precisely the loving service to those around me. This loving service is at the same time a prayer since I perform it through Him, with Him and in Him.
Prayer of the day:
Lord Jesus, you who in Your great goodness gave Your Servant Saint Peregrine to live a loving service to those around him, grant me this same favor. May I receive those around me as a gift that You give me. Holy Virgin Mary, my Good Mother, give me your Son. Amen.
Our Father, Hail Mary, Glory be to the Father
Saint Peregrine, pray for me.
Saint Peregrine, pray for all those who suffer.
Saint Peregrine, you who suffered, put in my heart, Faith, Hope and Peace.
Suggestion:
Offer up a small sacrifice, a resolution for this day.
When we think about it, we will find lots of resolutions to offer, "just for today". Some examples: going to mass, a visit to the Blessed Sacrament, quitting smoking or watching TV for a day, a gesture of love towards someone who needs it, a phone call or a short prayer ...
Let us pray:
Prayer for healing of people with cancer
Lord Jesus, it is with confidence that I begin this novena with You and Mary, our Holy and Virgin Mother, to obtain, by the intercession of Saint Pérégrin, the healing of ……. suffering from cancer.
Lord Jesus, save me from this terrible disease and above all keep me in Your Love.
Amen
Prayers to be said each day of the novena: click on "I pray"
Take a moment to treasure up all these things and ponder them in your heart (cf Luke 2,19)
Let your speech always be gracious, seasoned with salt, so that you may know how you ought to answer everyone. Col 4:6