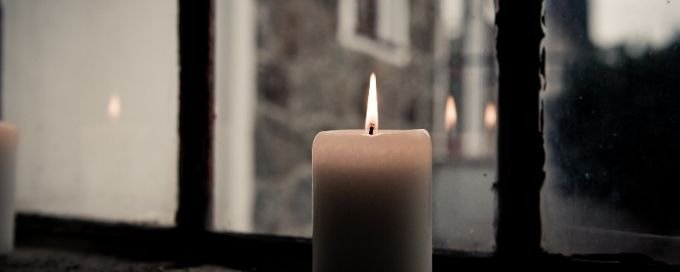 Romans 13:11
"it is the hour now for you to awake from sleep"
On this first Sunday of Advent, we are encouraged to wake up! To wake from our slumber. But what does this mean? What is the sleep that we have to wake up from? It can at first seem difficult to understand. Are we supposed to refrain from rest? Are we being called to wake up earlier in the morning? Why is the heart that is far from God compared to being asleep?
St Augustine's describes the time before his conversion as like being asleep. This will be instantly recognisable to anyone who like me, struggles to wake up, especially on a cold winter's morning. "In truth I carried the baggage of the world contentedly, as one drowsily bears a heavy slumber. My thoughts, as I meditated on you, were like the efforts of one wanting to wake out of sleep, but who, overcome with heaviness, sinks back into deep slumber. No one wants to sleep all the time. Any person with sense wants to be awake and alert. Yet a person is loath to cast off slumber when the limbs are heavy with drowsiness. Though annoyed, we gladly snatch another nap, even though it is high time to get up. So it was with me."
Are we drowsily moving through our lives, feebly stirring at God's call before turning over and sinking into oblivion again? The human person is created in the image and likeness of God for communion with Him, and so a person who does not have a relationship with God is only experiencing part of what it is to be alive. They are walking through their lives asleep. Advent is the time to let go of the "baggage of the world" that weighs us down into sleep. It is the time to simplify our lives and make time for God. We know that now is the time to wake up but we can't do it on our own. So today, the first Sunday of Advent, ask God for the grace of conversion. Ask him to help you to stop snoozing the spiritual alarm and to wake up!
A meditation written by Natalie Dennehy, a parishioner at St Augustine's, Hammersmith
Follow the Order of Saint Augustine (O.S.A.), Province of England and Scotland
Take a moment to treasure up all these things and ponder them in your heart (cf Luke 2,19)
2 comments
Let your speech always be gracious, seasoned with salt, so that you may know how you ought to answer everyone. Col 4:6