"A glorified praise is a silent soul standing as a Lyre longing for the mysterious touch of the Holy Spirit"
(Saint Elizabeth of the Trinity, Spiritual writings)
Let us be still, deeply silent, in order to meet God. As it is in the silence of our hearts, in the silence of our soul, that we will be able to hear Him
Let us Pray
Through the intercession of Saint Elizabeth of the Trinity, may God grant us the grace to be 'praise to his glory' by offering Him our silence.
Take a moment to treasure up all these things and ponder them in your heart (cf Luke 2,19)
Let your speech always be gracious, seasoned with salt, so that you may know how you ought to answer everyone. Col 4:6
Would you like to receive more posts from this community of prayer?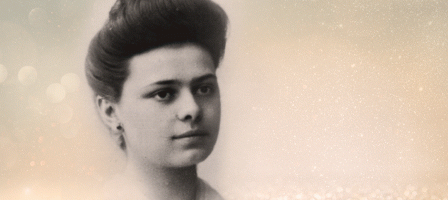 Let us pray with Saint Elizabeth of the Trinity
Summary - Let's ask Saint Elizabeth of the Trinity to help us share in the Joy of the Holy Trinity by becoming a "Temple of God ". Discover the community