Most holy Apostle, St. Jude, faithful servant and friend of Jesus, the Church honours and invokes you universally, as the patron of difficult cases, of things, almost despaired of,
Pray for me, I am so helpless and alone.

Intercede with God for me that He bring visible and speedy help where help is almost despaired of. Come to my assistance in this great need that I may receive the consolation and help of heaven in all my necessities, tribulations, and sufferings, particularly
(Make your request here)
and that I may praise God with you and all the saints forever. I promise, O Blessed St. Jude, to be ever mindful of this great favor granted me by God and to always honour you as my special and powerful patron, and to gratefully encourage devotion to you.
Amen
Say 1: Our Father...
Say 1: Hail Mary...
Say 1: Glory Be...
Take a moment to treasure up all these things and ponder them in your heart (cf Luke 2,19)
comments
Let your speech always be gracious, seasoned with salt, so that you may know how you ought to answer everyone. Col 4:6
A prayer of thanksgiving this morning for the intercession of St Jude and to God for prayers answered. My sister who has been in hospital for seven weeks is showing clear signs of getting better after being ill for most of the year and anotger problem i had given up on is now changing. Miracles each as I had despaired of both. Praise be
Would you like to receive more posts from this community of prayer?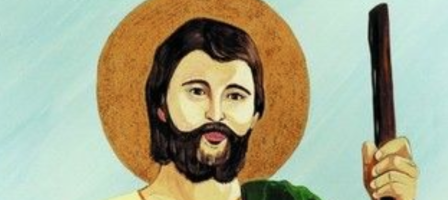 Saint Jude Novena
Summary - You are in affliction, come and pray St Jude! Discover the community