Day 2 - Welcome your responsibilities with joy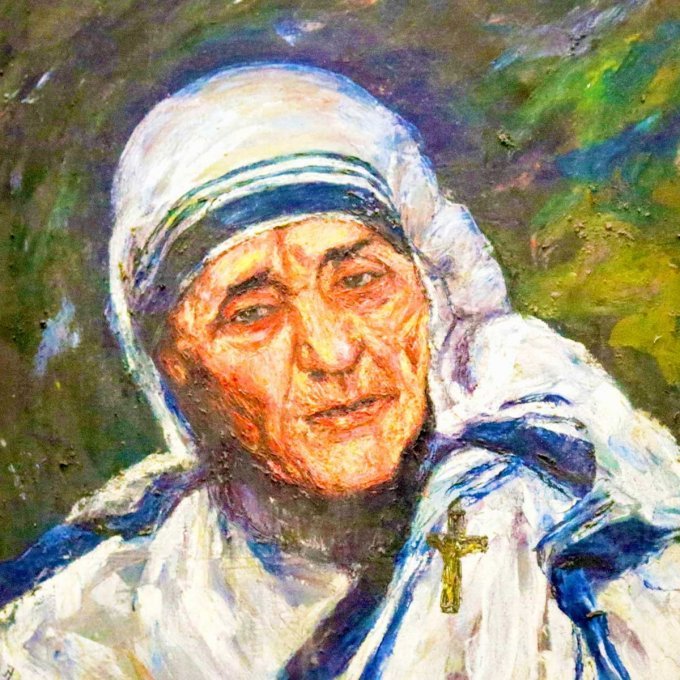 Joy is the net of love by which we can capture souls. God loves the person who gives with joy. Whoever gives with joy gives more. The best way to show our gratitude to God and to people is to accept with joy - Mother Teresa
In 1944, Mother Teresa is appointed Principal of the school where she teaches. Although she doesn't feel qualified for this position, she welcomes this new assignment cheerfully. Her joy of serving God is expressed in her daily tasks - even in annoyances.
Luke 1, 46-55
And Mary said: "My soul proclaims the greatness of the Lord; my spirit rejoices in God my savior. For he has looked upon his handmaid's lowliness; behold, from now on will all ages call me blessed. The Mighty One has done great things for me, and holy is his name. His mercy is from age to age to those who fear him. He has shown might with his arm, dispersed the arrogant of mind and heart. He has thrown down the rulers from their thrones but lifted up the lowly. The hungry he has filled with good things; the rich he has sent away empty. He has helped Israel his servant, remembering his mercy, according to his promise to our fathers, to Abraham and to his descendants forever."
When she meets Elisabeth, Mary expresses all her joy to her cousin: she was chosen by God to be the mother of the Savior, and she sings praise to the Lord. This love is not solely reserved for Mary; it will spread to all future generations. Joy is a fruit of the Holy Spirit, which Mary invites us to taste. She is a source of peace, confidence and true happiness. The Magnificat reminds us that since eternity, since Abraham, the first man he called, God remains faithful to the people He loves. He promised his tenderness forever, and as Mary did, we can trust Him.
Prayer
O Lord, be my companion during this upcoming year so that I never cease to be a source of joy and light. Like Mary, help me welcome this bliss that comes from God and make it mine so that I might be able to share it, to shine it and to sing it. Amen.
Follow this prayer by one "Our Father," one "Hail Mary," and the daily prayer of Mother Teresa, which can be accessed by clicking on "Pray" below.
Today's little resolution: I decide to live this day joyfully and to face all my daily annoyances and pains with a smile.
Artwork: Immortal Soul, by Nimai Sengupta.
Take a moment to treasure up all these things and ponder them in your heart (cf Luke 2,19)
Let your speech always be gracious, seasoned with salt, so that you may know how you ought to answer everyone. Col 4:6