DAY 3 - Daughter and Instrument of God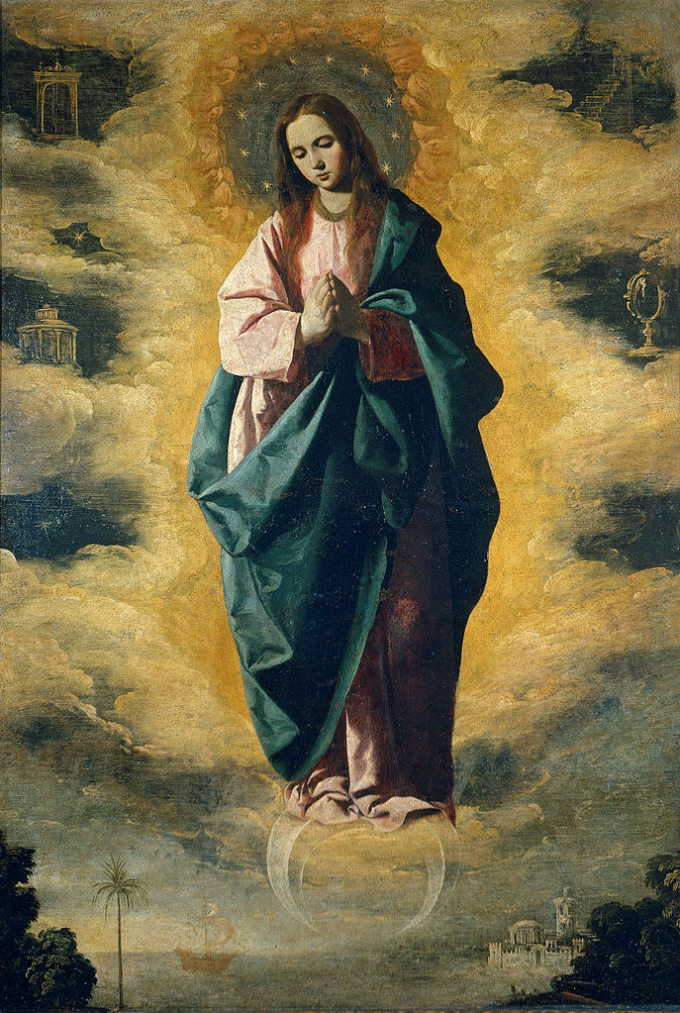 Opening Prayer
How fair are you, O Mary, the original stain is not in you. You are the glory of Jerusalem; you are the joy of Israel, you give honor to our people. You are the advocate of sinners. O Mary, Virgin most prudent, Mother most merciful, pray for us, intercede for us, with the Lord Jesus Christ. Holy Virgin, because you bore His Son, pray to the Father for us.
A Reading from the Writings of St. Maximilian Kolbe
"She is, therefore, a creature of God, the property of God, the semblance of God, the image of God, the daughter of God, in the most perfect way possible for a mere human being. She is God's instrument. In full awareness, she lets herself be guided by God. She conforms to His will. She desires only what He wants; operates in accordance with His will and in the most perfect way possible, without the slightest blemish, without any deviation of her will from His. [She is God's instrument] in the perfect use of her faculties and privileges she was granted, in order to carry out always and in all things, solely and exclusively God's Will, out of love toward God One and Triune. Such love toward God reaches such heights that it produces divine fruits of love. Her union of love with God reaches such point that she becomes the Mother of God. The Father entrusts her own Son to her, the Son descends into her womb, while the Holy Spirit, from the body of her, shapes the most holy body of Jesus. (KW 1320)"
Prayer Intention
For our persecuted brothers and sisters. May the Holy Spirit fortify them with the courage to remain strong in faith and grant them a spirit of patience and charity, that they may be found true and faithful witnesses to the promises the Lord made. For those who persecute Christians, may the light of God's truth and mercy penetrate their hearts, and may they come to recognize the common humanity fo all peoples and cease committing acts of hatred. Amen.
Our Father...
Hail Mary...
Glory Be...
O Mary, conceived without sin, pray for us who have recourse to you, and for all those who do not have recourse to you, especially the enemies of Holy Church and all those recommended to you.
Take a moment to treasure up all these things and ponder them in your heart (cf Luke 2,19)
Let your speech always be gracious, seasoned with salt, so that you may know how you ought to answer everyone. Col 4:6