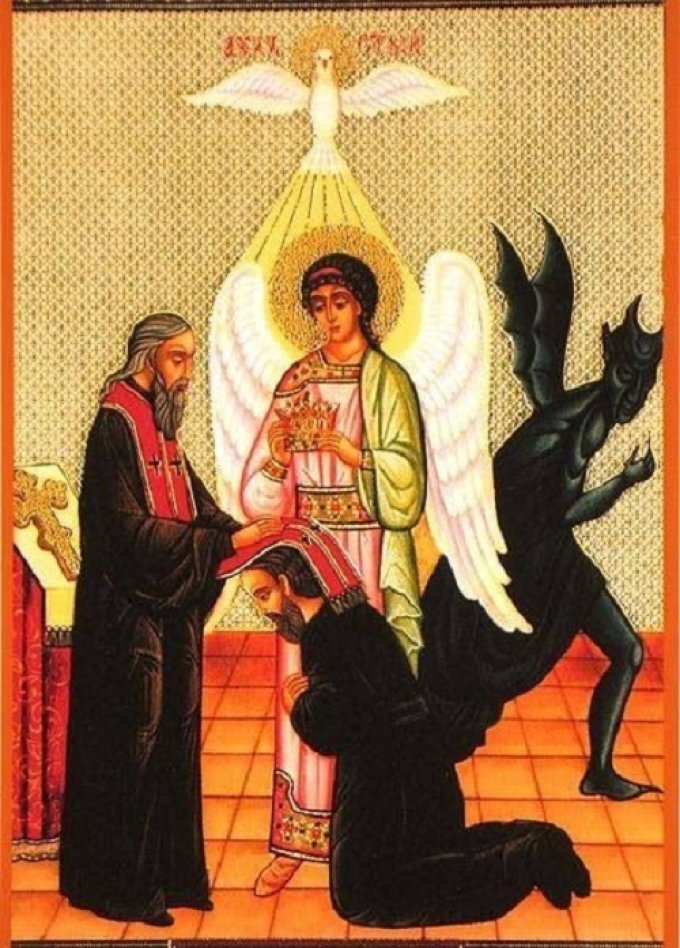 "A saint is not someone who never falls. It's one who picks oneself up after each fall."
Merely mentioning the word "sin" already freaks us out!
Yenofa argues: "Merely mentioning the word "sin" already freaks us out! One might picture Christian morality as something that makes us feel guilty and locks us in shame. But as for me, I live it with joy, and I believe that this couldn't be stressed enough. It really makes me sad to hear of all these preconceptions about the Church being "ill at ease" and attempting to make us feel guilty because she's afraid of sin, or that she supposedly tries to get us to confession to impose punishment, as though she was some kind of stern, "wicked stepmother". Such a representation of confession as something confining us into guilt feelings is just plain wrong, simply get past it.
Why? Because confession is actually beautiful, this sacrament is so beautiful because it's Jesus' mercy! You enter with a troubled soul and go out white as snow. If you were to die 30 seconds after a genuine confession, leap for joy, because you're heading directly to Heaven, your soul is completely ready to be united with Jesus.
In any case, you're fit for receiving the most Sacred Communion. Communion, that's the union of your soul with Jesus. After confession, your soul is fully disposed to this union, so the communion is set to be total.
On top of that, I find it important to acknowledge our sins orally. Saying them to the priest, that takes an effort, and it drives us to face up to not so convenient aspects we might otherwise prefer sweeping under the rug. It makes us accountable and points out to ourselves that we're not all white – put simply, we must confront the evil within ourselves. The point is not to make us feel guilty but to let God fill us with His forgiveness, basically allowing Him to save us. What's more, the priest is present to provide advice. A good priest, who offers insightful advice that help us heal, can really move us forward.
A friend and I, as soon as we get out of confession, send a text message to each other saying: "Now I can die ;)'' - and we both understand what it means. Once we've confessed ourselves, we're simply overjoyed".
God's love
Let's let ourselves be loved to the full. This way, we will be set to become holy by the power of the grace of God Himself. When we confess ourselves, we humble ourselves by acknowledging that we are ill and wounded, and we surrender ourselves to God's healing forgiveness. In confession, it's Christ's resurrection acting in us so that sin and death do not get the final word on our shortcomings. Confession restores us to the communion of love with the Father and our brothers.
Often, people are apprehensive about what the minister might think, but in the end of the end, doesn't it boil down to a sinner meeting another sinner? And in case one is afraid of how God might judge us, then it's pride, pure and simple! A priest once observed: "We are so unoriginal in sinning. Our sins are really unimpressive stuff for God".
For those feeling reluctant to go to confession…
Here is Clémentine's testimony: "Confession used to scare very much, and I hated recounting what I was ashamed of, i.e. my sins, my weaknesses, to a priest, someone I don't know, or even worse, someone I know and who might judge me later.
On the other hand, I was aware of the benefits of confession and that the Church encourages us to confess ourselves. With two friends of mine experiencing the same hardships as me to get themselves to confession, we committed ourselves to meet once monthly to go together to a church, get it done, and then share a good meal to lift up our spirits!
This fraternal support has borne impressive fruits. We've now followed this ritual consistently for two years, and we have undergone a great conversion: these days, I go confess myself gleefully. I am now mindful of the love and joy that come from the Lord through His priest awaiting me there. I experienced immense graces… of peace, charity, deep mercy…
And yet I had started going there feeling terribly reluctant. My primary motivation used to be meeting my friends rather than the Lord. Now, it's the other way round! Coming together with them has become merely the icing on the cake. Thank you, my Lord!"
A question to ask yourself
"Rejoice with me because I have found my lost sheep. I tell you, in just the same way there will be more joy in heaven over one sinner who repents than over ninety-nine righteous people who have no need of repentance." Luke 15, 6-7
How long has it been since I last gave my soul a cleanup?
Take a moment to treasure up all these things and ponder them in your heart (cf Luke 2,19)
comments
Let your speech always be gracious, seasoned with salt, so that you may know how you ought to answer everyone. Col 4:6