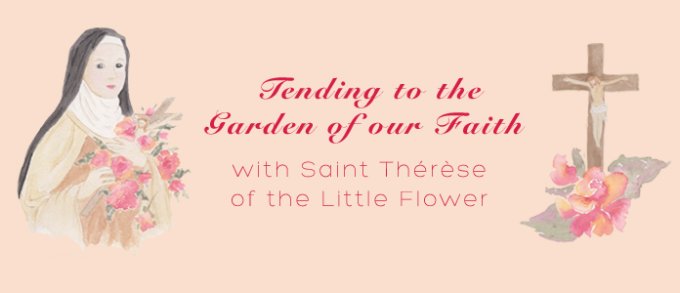 One evening after Compline I searched in vain for our lamp on the shelves where they are kept, and, as it was the time of the "Great Silence," I could not recover it. I guessed rightly that a Sister, believing it to be her own, had taken it; but just on that evening I had counted much on doing some work, and was I to spend a whole hour in the dark on account of this mistake? Without the interior light of grace I should undoubtedly have pitied myself, but, with that light, I felt happy instead of aggrieved, and reflected that poverty consists in being deprived not only of what is convenient, but of what is necessary. And, in this exterior darkness, I found my soul illumined by a brightness that was divine.
Meditation of the Week
With Saint Thérèse let us find the interior divine light when darkness seems to engulf us.
Amen
Take a moment to treasure up all these things and ponder them in your heart (cf Luke 2,19)
5 comments
Let your speech always be gracious, seasoned with salt, so that you may know how you ought to answer everyone. Col 4:6