Day 9: Divine Mercy Novena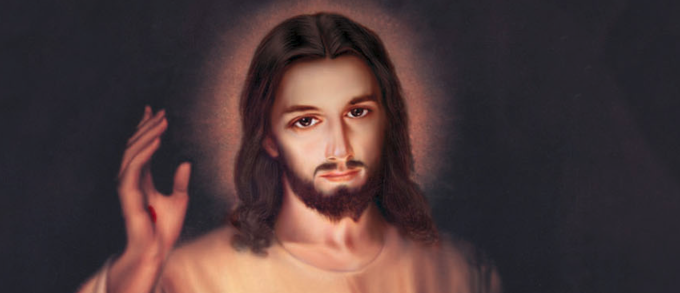 1. Here is the intention Jesus gave Saint Faustina for this ninth day of the novena:
"Today bring to Me the souls who have become lukewarm and immerse them in the abyss of My mercy."
2. Here is a prayer that Jesus gave Saint Faustina that we can use for this intention:
Most compassionate Jesus, You are Compassion Itself. I bring lukewarm souls into the abode of Your Most Compassionate Heart. In this fire of Your pure love, let these tepid souls who, like corpses, filled You with such deep loathing, be once again set aflame. O Most Compassionate Jesus, exercise the omnipotence of Your mercy and draw them into the very ardor of Your love, and bestow upon them the gift of holy love, for nothing is beyond Your power. Eternal Father, turn Your merciful gaze upon lukewarm souls who are nonetheless enfolded in the Most Compassionate Heart of Jesus. Father of Mercy, I beg You by the bitter Passion of Your Son and by His three-hour agony on the Cross: Let them, too, glorify the abyss of Your mercy. Amen.
3. Pray The Divine Mercy Chaplet, taught by Jesus
You can pray in front of the image of the Divine Mercy. Jesus to Faustina :
"The two rays denote Blood and Water. The pale ray stands for the Water which makes souls righteous. The red ray stands for the Blood which is the life of souls. These two rays issued forth from the depths of My tender mercy when My agonized Heart was opened by a lance on the Cross. Happy is the one who will dwell in their shelter, for the just hand of God shall not lay hold of him" (Diary-299).
Take a moment to treasure up all these things and ponder them in your heart (cf Luke 2,19)
1 comment
Let your speech always be gracious, seasoned with salt, so that you may know how you ought to answer everyone. Col 4:6