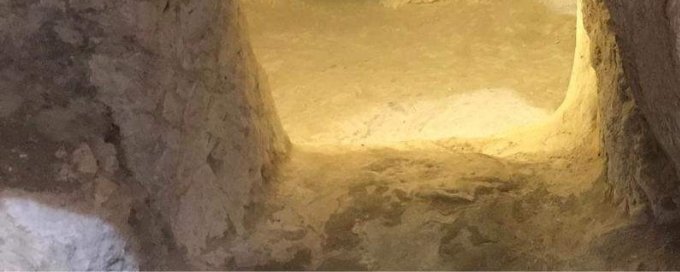 Exodus 14:15-15:1; Exodus 15; Romans 6:3-11; Psalm 117(118) 1-2, 16-17, 22-23; Luke 24:1-12
The same basic story of the women at the tomb is recounted in all four gospels. However, the evangelists differ in sequence, in wording and in detail, according to the needs of the audience and the theology of the time of writing. Paying attention to such details can help us to hear deeply the teaching of each Gospel writer.
Luke limits his account both in time (one day, it seems) and place (Jerusalem only).
Empty tomb (1-12): Now on the first day of the week, at early dawn, (Luke 24:1)

Emmaus (13-35): Now that very day two of them were on their way (Luke 24:13)

Risen Lord (36-43): While they were saying these things, Jesus himself stood among them (Luke 24:36)

Commission (44-49): Then he said to them (Luke 24:44)

Ascension (50-53): Then Jesus led them out as far as Bethany (Luke 24:50)
At a surface level of story telling, Luke underscores the following: The link with the transfiguration / exodus (two men); the link with the passion predictions from the ministry; that Jesus is alive — as will be proclaimed in the Acts — the common proclamation of the early church (see Mark 16:6 and matter 28:5-6). The two heavenly figures proclaim tremendous good news: he is not here, he is risen.
But the story as it stands seems to come to an impasse. The women, who evidently believe the messengers, are themselves not believed by the others (men?). Even after Peter makes his way to the empty tomb, it seems nothing has "happened" for him. What now? In a very helpful way, Luke has set the reader up to listen to the Emmaus story. That story is, at its heart, an account of how to come to resurrection faith. The key is desire. Faith comes alive only after the two on road choose to have the risen Lord in their lives: "Stay with us, because it is almost evening and the day is now nearly over." (Luke 24:29)
A reflection written by Kieran J. O'Mahony OSA from the Irish Province of Augustinians, Co-ordinator of Biblical Studies for the Archdiocese of Dublin, www.tarsus.ie
Follow the Order of Saint Augustine (O.S.A.), Province of England and Scotland
Take a moment to treasure up all these things and ponder them in your heart (cf Luke 2,19)
Let your speech always be gracious, seasoned with salt, so that you may know how you ought to answer everyone. Col 4:6