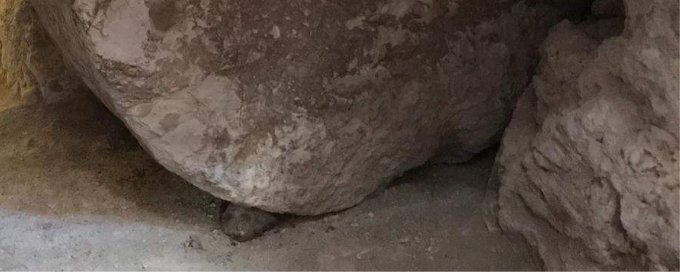 Isaiah 50:4-9; Psalm 68(69):8-10, 21-22, 21, 33-34; Matthew 26:15-25
We move to Matthew's Gospel for a second account of the betrayal of Judas. During the joyful feast Passover, the dreadful judgement of Judas is given. This is quite frightening and puzzling. It is frightening because of what is said of Judas: It would have been better for that one not to have been born (Matt 26:24). Later on, in the same Gospel, we hear of his suicide: Throwing down the pieces of silver in the temple, he departed; and he went and hanged himself (Matt 27:5). However the historical Judas understood his actions, by it the time the Gospels were written he was being held up as a grim example of what can happen even to someone who knew Jesus. It is also puzzling because somehow the dark deed of Judas made possible the events that gave us new life in Christ.
This betrayal is in sharp contrast with the context of Passover, a truly joyful celebration of freedom, identity and community. The spirit of the feast is captured in an early Jewish document called the Mishnah, where we read:
In every generation a person is duty-bound to regard himself as if he personally has gone forth from Egypt, since it is said, And you shall tell your son in that day saying, it is because of that which the Lord did for me when I came forth out of Egypt (Ex. 13:8). Therefore we are duty-bound to thank, praise, glorify, honour, exalt, extol, and bless him who did for our forefathers and for us all these miracles. He brought us forth from slavery to freedom, anguish to joy, mourning to festival, darkness to great light, subjugation to redemption, so we should say before him, Hallelujah. (Pesah 10:5)
Not a bad reflection on the Christian passover celebrated in these days, as well as in every Eucharist.
A reflection written by Kieran J. O'Mahony OSA from the Irish Province of Augustinians, Co-ordinator of Biblical Studies for the Archdiocese of Dublin, www.tarsus.ie
Follow the Order of Saint Augustine (O.S.A.), Province of England and Scotland
Take a moment to treasure up all these things and ponder them in your heart (cf Luke 2,19)
Let your speech always be gracious, seasoned with salt, so that you may know how you ought to answer everyone. Col 4:6