Season of Septuagesima (Lenten preparation)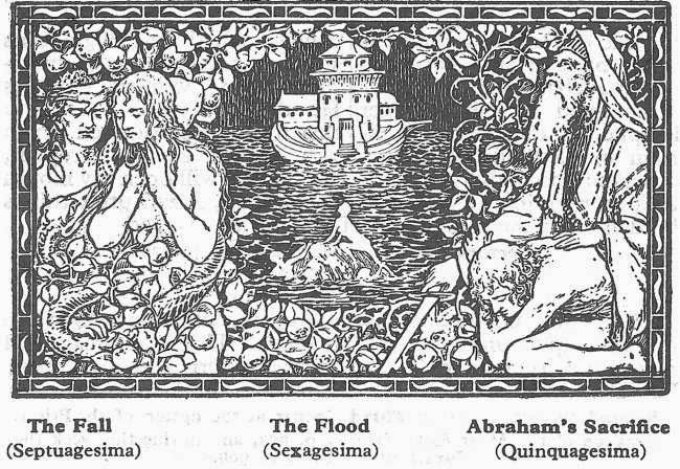 Yesterday was Septuagesima Sunday according to the Liturgical calendar for the Extraordinary Form of the Roman Rite (The so-called "Tridentine Rite," or "Latin Mass" people.)
Septuagesima is a distinct Liturgical season in the Church, observed everywhere within it prior to 1970. It is essentially a time of preparation for Lent. The Church considers Lent such an important season that we have 17 days to plan and prepare for how we will best make use of it. How will we try and get the most out of it, spiritually and personally?
So, what are your plans for Lent? Start thinking now! Perhaps Septuagesima is a time when you can "get out of the way" certain things that you'll fast from.
Septuagesima can be when you think about Lent, figure out those areas in your spiritual and religious life where you need improvement. In short, perhaps a "trial run" of your Lenten practices so that when Lent does start, time isn't wasted.
I am considering fasting from social media (except for Hozana!) and perhaps DVD watching. There's too much noise and drama on social networks, and some people can be toxic. There is something to consider; the time spent on social media can be used to do other things I've neglected.
(Bear in mind, Sundays are not considered a part of Lent, so I may "catch up" then. Or perhaps not…)
Much to think about.
Borrowed from: http://www.sobercatholic.com/2019/02/18/septuagesima-season-lenten-preparation/
Take a moment to treasure up all these things and ponder them in your heart (cf Luke 2,19)
Let your speech always be gracious, seasoned with salt, so that you may know how you ought to answer everyone. Col 4:6