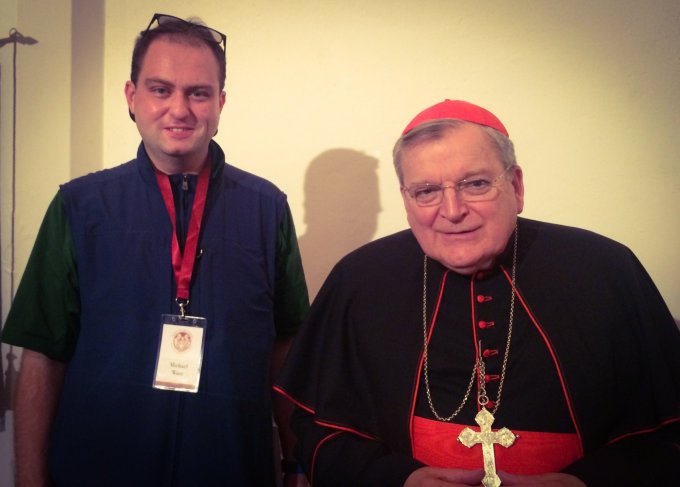 Dear Brother and Sisters,
During the Rome Youth Confernece, we were privileged to be in the prensence and personally meet His Eminence Cardinal Raymond Burke. I wrote a letter to him just after I got back stateside and told him how much I admired him and how I saw him as someone who has suffered much to defend the True Teachings of the Church. His Eminence has sadly continued to suffer misrepresentation and a muzzling, and he has now released his own website, which you can find here:
Let us continue to pray for Cardinal Burke and all of our Cardinals who want to stand for the True Teachings of the Church.
This is a personal photo I took with His Eminence after his talk; He came to my community a few years ago to give our priests a retreat. He also signed my copy of his book Hope for the World. Hopefully he got my letter!
Take a moment to treasure up all these things and ponder them in your heart (cf Luke 2,19)
Let your speech always be gracious, seasoned with salt, so that you may know how you ought to answer everyone. Col 4:6