Thoughts for the Feast of the Baptism of the Lord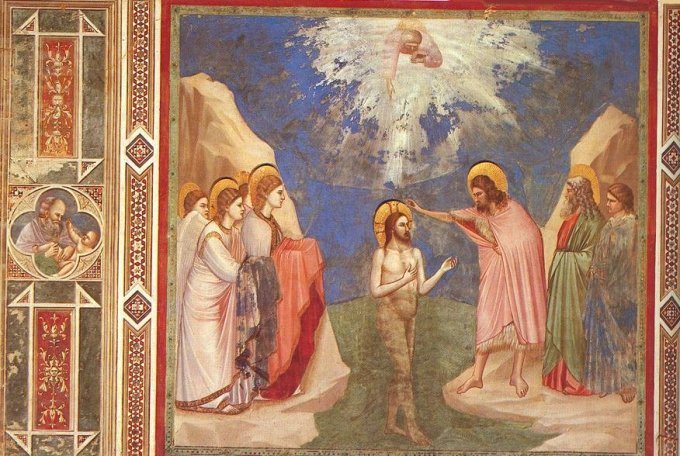 Today the Ordinary Form of the Roman Rite celebrated the Feast of the Baptism of the Lord. When we are baptised, whether as infants or as adult converts, we are "born again," born into the life of grace and we become the adopted sons and daughters of the Father.
We can take this to heart as people suffering from addictions; when we recover, we are "born anew," ready to recover a life we are meant to lead. If you are a member of this Group because someone else in your life is an addict or alcoholic, then you may be a witness to their rebirth.
Everyone of us begins each day anew; each day is another chance to start afresh. Each day we can contemplate our baptism and what it means for us to be children of God. Rather than regard our baptism as something that happened at some point in the past, or was just a nice ceremony welcoming us into the Church, we can look to it for inspiration to resist sin, start anew and grow closer to God. We are His children. That is a profound declaration. Many can spend years meditating on that fact.
Start again! Here is a "Renewal of Baptismal Promises:"
V. Do you reject Satan?
R. I do.
V. And all his works?
R. I do.
V. And all his empty promises?
R. I do.
V. Do you believe in God, the Father Almighty, creator of heaven and earth?
R. I do.
V. Do you believe in Jesus Christ, his only Son, our Lord, who was born of the Virgin Mary was crucified, died, and was buried, rose from the dead, and is now seated at the right hand of the Father?
R. I do.
V. Do you believe in the Holy Spirit, the holy Catholic church, the communion of saints, the forgiveness of sins, the resurrection of the body, and life everlasting?
R. I do.
V. God, the all-powerful Father of our Lord Jesus Christ has given us a new birth by water and the Holy Spirit, and forgiven all our sins. May he also keep us faithful to our Lord Jesus Christ for ever and ever.
R. Amen.
Take a moment to treasure up all these things and ponder them in your heart (cf Luke 2,19)
Posted in
Previous posts
Welcome!
Post #1First released on December 31, 2018
Let your speech always be gracious, seasoned with salt, so that you may know how you ought to answer everyone. Col 4:6