Daily Rosaries for your needs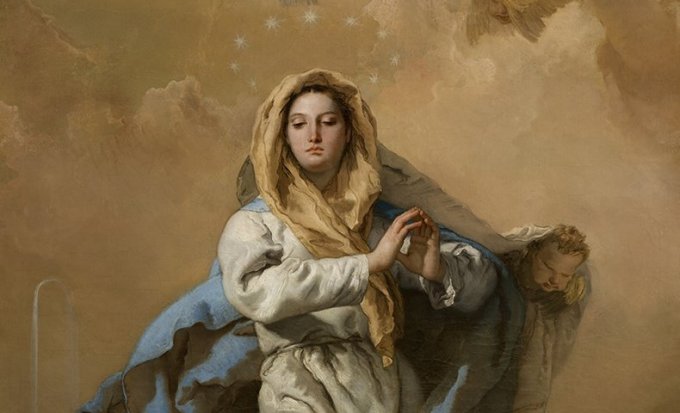 Many of us turn to our mother for help when we are in trouble. The help of a mother is often the most tender and nurturing kind we can have. Unfortunately, not all of us have this; for some, our mothers have died, and for others there is the tragedy of having mothers who are "ill" in some way and so cannot give us the motherly love we need.
But all of us Christians have a Mother who is not just our "spiritual" mother in some way. She is our Mother in every sense of the word. For she "gave birth to us" when we were baptized and became brothers and sisters of Our Lord and Saviour Jesus Christ.
I am obviously speaking of the Blessed Virgin Mary. She looks upon us as her beloved children and watches over us in every instant of our lives. She is always there when we need her.
We do need to cultivate a relationship with her. Prayer is the best way and the Rosary is the best method (in my opinion) to develop that relationship with our Mother.
It is not difficult, it takes perhaps 15-20 minutes. Saying it once a day is a sign of devotion to her. But I recommend that if you do that already, or intend to work up to that, perhaps you may try and expand upon that and say it multiple times a day. A good number is four, one for each of the Mysteries.
"'Four?' That's a lot!," many of you will say. But they needn't be said all at once, the can be scattered throughout the day. Perhaps during morning prayer, maybe another on your way to work or school, another going back home. Evening prayer is another good time and maybe also at bedtime. Other times perhaps could be during chores. Whatever, there are always periods during the day when we are otherwise unoccupied, or are occupied with thoughts displeasing to virtue.
I mentioned this a few months ago on my blog, Sober Catholic. I had written:
"Last Friday, August 10, 2018, I chanced to watch the Daily Mass on EWTN. There was a very interesting homily given by a parish priest, the Rev. Msgr. Beaubrun Ardouin, from St. Leo's Parish in Irvington, New Jersey. He was leading his parishioners, mostly the members of the parish's Rosary Society, on a pilgrimage to the EWTN campus.
He suggested that we say four Rosaries, a complete set of the Joyful, Luminous, Sorrowful and Glorious Mysteries, every day. Why? So that Our Blessed Mother can answer our needs. (NOT our wants, but our needs. One has to be able to discern the difference between the two. So few nowadays do.) He got the idea from a fellow priest while on pilgrimage to Fatima, honoring the 100th Anniversary of the October 13 apparition (the Miracle of the Sun event.)" The complete post is here: Four Daily Rosaries for your needs.
I have been doing this every day since then (except I might have missed one day. But sometimes I say more. These are the really difficult days.) This isn't meant to brag or boast; I only say that to encourage others.

Another post I wrote about this is here: How are the four daily Rosaries coming along? I said,

"It has been awesome. For one thing, it hasn't been difficult. Prayer manipulates time; time seems to expand to accommodate prayer life, I always seem to have the time to say them. The Rosary only takes 15-20 minutes, saying all four then takes maybe an hour to an hour and a quarter. You needn't say them all in a row, you can break them up over the day. Twenty minutes here, twenty minutes there. You waste that much with mindless crap all the time, fill it up with a Rosary instead!
I won't say that I am perfect as a result; that I walk around all serene and holy and whatnot. I do feel different, though. More strength and fortitude to deal with life's junk. More faith in Divine Providence. I feel closer to Our Lord and Lady."

Try this! Don't get discouraged if you sometimes cannot do it. Things get in the way and life is hectic; but perhaps give it your best attempt. Eventually you will get into the habit. Mary will appreciate your efforts and help you. Like all good Mothers, she will assist you when you are trying to make her happy.

Your needs may be obvious. Struggles with addictions of your own or of others. The daily crosses we all have to bear. Some are big, others not so much but all can be debilitating. Mother Mary will help.
Take a moment to treasure up all these things and ponder them in your heart (cf Luke 2,19)
Let your speech always be gracious, seasoned with salt, so that you may know how you ought to answer everyone. Col 4:6