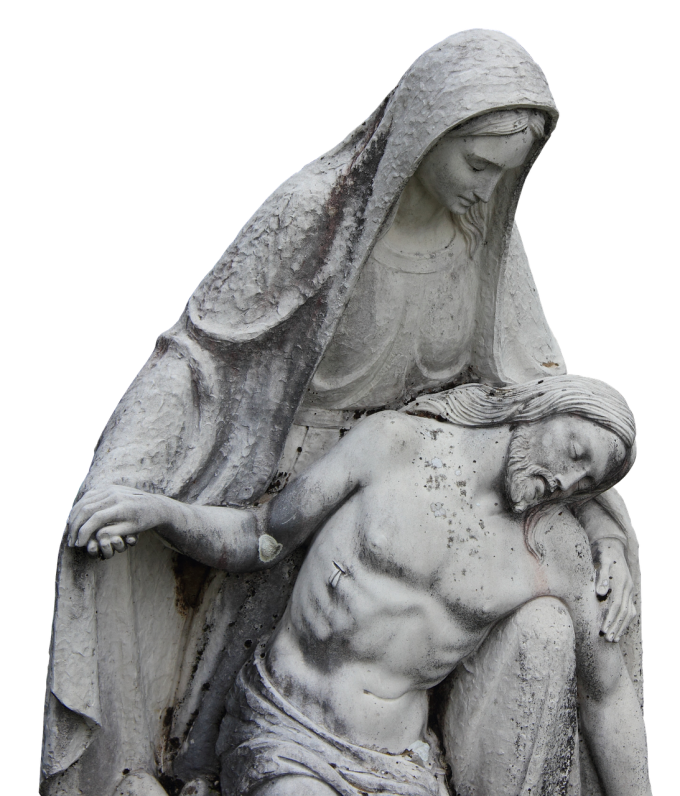 Mary our Mother is by our Side
Turn to the Blessed Virgin every day with complete confidence. Your soul and your life will be comforted at once. She will share with you the treasures she keeps in her heart, for "never was it known that anyone who sought her protection was left unaided." Furrow, no. 768
If I were a leper my mother would kiss me. She would kiss my wounds without fear or hesitation. Well then, what would the Blessed Virgin Mary do? When we feel we are like lepers, all full of sores, we have to cry out: Mother! And the protection of our Mother will be like a kiss upon our wounds, which will then be healed. The Forge, no. 190
Intention
Grant me an ever-greater devotion to my Holy Mother Mary and give me unshakeable confidence in her maternal intercession. Help me see that the sure way to obtain the graces I am asking you for - from sanctifying my suffering to curing my illness - is to have recourse to Mary's mediation, especially through the devotions she most appreciates such as reciting the Holy Rosary every day.
Daily Prayers
Our Father...
Hail Mary...
Glory be...
Prayer to St. Josemaría: click on the button "Pray" below.
Picture: Statue of the Blessed Virgin and Jesus in death. Artist unknown. CC0 Public domain.
Take a moment to treasure up all these things and ponder them in your heart (cf Luke 2,19)
Let your speech always be gracious, seasoned with salt, so that you may know how you ought to answer everyone. Col 4:6