Day 2: Studies, War, Depression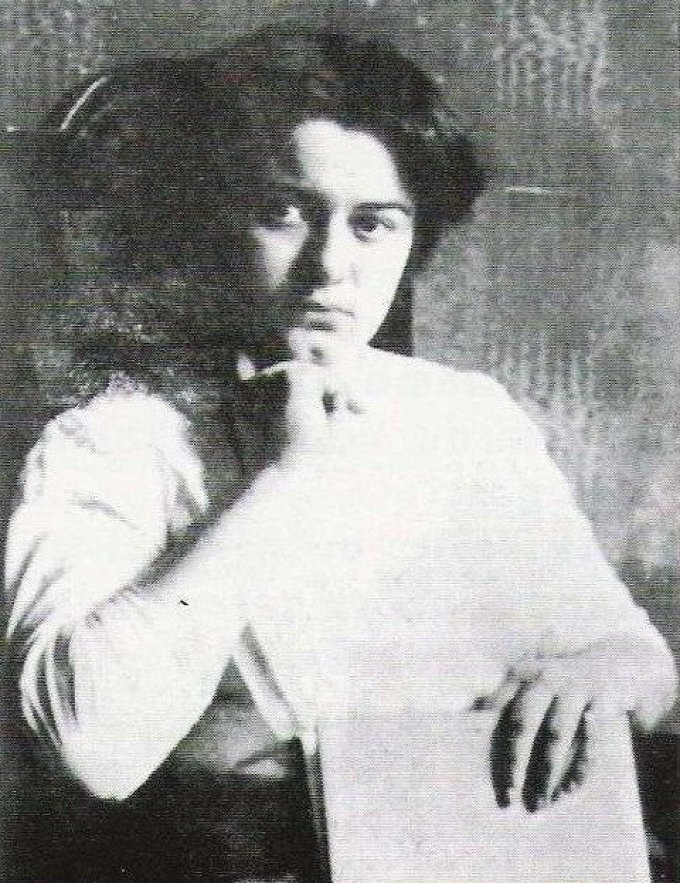 The joy of study, in Breslau and Gottingen:
Friendship and studies are intimately tied, since the four leaves of the Clover study together at the University of Breslau.
Edith commits herself to a substantial program including History, German, Ancient Philology, Psychology, and Philosophy, to which are added regular pedagogic group meetings.
Edith's interest in the human mind leads her to study psychology, a discipline in full expansion back then. However, experimental psychology doesn't fulfill young Edith's thirst for truth.
Through a friend, she hears about the works of Edmund Husserl, the founder of the philosophical current of phenomenology. She decides to leave Breslau and study with him in Gottingen.
Gottingen is a new, fascinating world for the young woman, who just left her hometown. There, she meets new friends, who introduce her to the Husserlian School of Phenomenology, of which she will henceforth adopt the method in her future research.
Edit shows a tremendous intellectual creativity. Her thesis work focuses on empathy, which she researches using the phenomenological method. She theorizes that it is possible to not only know the "external" self of someone (i.e., the physical aspect, the tone of voice, etc.) but also his feeling, therefore his "inner world", precisely through empathy.
Her works on empathy partly coincide with the beginning of WWI. In 1914, she decides to suspend her studies momentarily and volunteers with the Red Cross. She spends the following year caring for soldiers and civilians alike in a lazaret (a military hospital) in Mährisch Weisskirchen, in the actual Czech Republic.
Despair and Depression
War, frantic work, ambition, all that together plunges Edith in an abyss of despair. Her original philosophical research led her to the conviction that she is called to a great destiny. The young woman is overworked, depressed, experiencing what we nowadays call a "burn-out".
However, she slowly crawls out of her pit of depression. In her subsequent writings, she explains what helped her: the beauty, in the landscapes, the music of Bach, and the supporting friendship of Adolph Reinach.
But first and foremost, she mentions for the first time, a mystic experience of "resting in God," which invigorates her to the point that she feels entirely renewed.
Take a moment to treasure up all these things and ponder them in your heart (cf Luke 2,19)
comments
Let your speech always be gracious, seasoned with salt, so that you may know how you ought to answer everyone. Col 4:6
Absolutely marvellous ! Edith Stein is an extraordinary woman. Your english is very interesting and easy to underwtand for a French one. Thanks a lot for the translating. Edith Stein is an example. According to me, we should put our attention with this sort of person in order to be able to understand and be stronger in front of every dates difficulties and so follow Jesus Christ more easily. Thanks a lot Édith for giving your life for God,. Help us to be better concerning our God. Pray for us Edith. Union..
Thanks for your comment! Agreed, Edith Stein is nothing short of extraordinary, with outstanding courage. She is such an inspiration! I am glad that you're finding the content easy to read and understand. Translation can be tedious sometimes, but it's for the greater cause! Thanks for being with us. United in prayer.
Would you like to receive more posts from this community of prayer?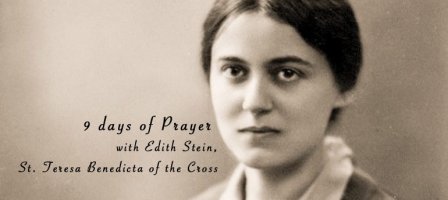 Nine days of Prayer with Edith Stein
Summary - From August 9th to August 17th, you are invited to pray with St. Teresa Benedicta of the Cross, a Jewish-born Carmelite who converted after reading St.Teresa of Avila. Discover the community