Day 1: Childhood, Adolescence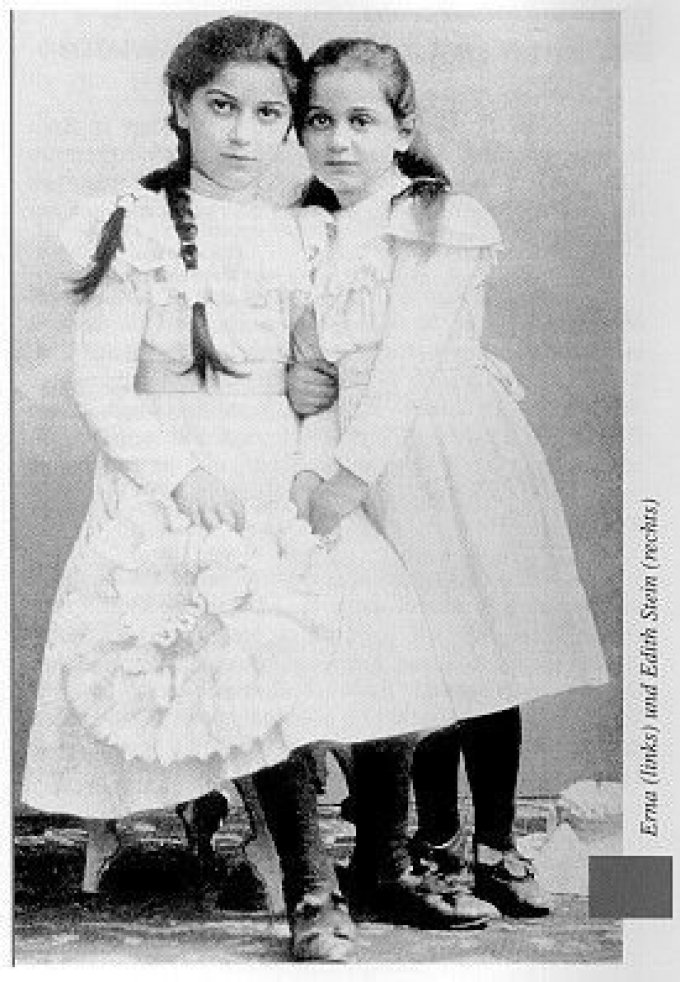 Edith was born in 1891 in Breslau, then Prussia, in a Jewish family.
Her quest for the truth leads her, through the study of the philosophy of phenomenology under Dr. Husserl, to convert to Christian faith while reading the Life of Saint Teresa of Avila.
After a highly productive period of teaching and lecturing, she joins the Carmel of Cologne where she becomes Sister Teresa Benedicta of the Cross.
In 1942, she is deported and dies in the gas chambers of Auschwitz, in solidarity with her people.
Growing up in a Jewish family…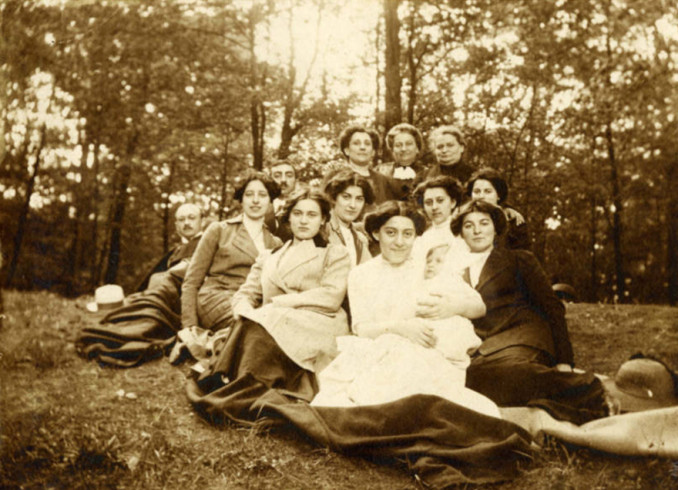 Edith Stein was born in 1891 on Yom Kippur, the day of the Great Forgiveness, in Breslau (today Wroclaw in Poland). In her autobiography "Life of a Jewish Family," she describes the familial life in a liberal Jewish household, with her mother Augusta, a strong and God-fearing woman, who runs her trade in firewood after the premature death of her husband, when Edith was only 2 years old.
The last of eleven children, of whom four died in infancy, Edith shows a precocious and exceptional intelligence, along with a highly sensitive character, which she herself qualifies as "vivacious."
At seven years old, she discovers the reality of her inner world, accessible to her only, with no necessity nor possibility to share it with others:
"There was [...] a world hidden in the deepest part of myself. Of that which I heard or saw in the course of the day was as if assimilated and meditated upon."
Her natural aptitude to grasp and analyze her inner self will help her later in her philosophical work and spiritual life.
Edith Stein adolescent: Independence and Friendship
Having inherited her mother's strength and strong will, Edith decides, at 14 years old, to cut short her studies, and instead help her sister Else take care of her children for nearly a year, in Hamburg.
In this home where the Jewish religion was virtually absent, Edith Stein affirms having consciously abandoned praying:
"It is then that consciously and deliberately, I lost the habit of praying."
God's topic disappears from her horizon: she now lives a period of "practical atheism".
Upon returning to Breslau, she catches up on lost time with the help of her academic mentors and follows her studies until brilliantly obtaining her bachelor degree, a rare occurrence for women at this period of time.
But her life isn't confined to books. Edith leaves us a detailed description of her friendly relationships, such as the "Four Leaves Clover" which she formed with her sister Ema and two of their friends, Rose Guttman and Lily Platau. Edith is a young, vibrant woman, who enjoys her friends' company as much as she enjoys delving into her books.
Take a moment to treasure up all these things and ponder them in your heart (cf Luke 2,19)
Let your speech always be gracious, seasoned with salt, so that you may know how you ought to answer everyone. Col 4:6