We want to invite you, in every time zone to join us in prayer wherever you live, to gather for a shared hour of prayer to begin the New Year with a New Hope! Subscribe to find out more...
New Year with New Hope: 2020 Hindsight Vision
By Phil Ware
At the turn of the new millennia in 2000, leaders from all walks of life tried to focus their managers, employees, communities, workforce, and church members, on building a bright future. Everywhere you turned, someone was talking about their 2020 Vision, or Vision 2020, or some play on the eyesight theme of 2020 as perfect vision. All of these visions of 2020 assumed we would progress, advance, and thrill at our outcomes by the dawn of 2020. NONE of us ever expected 2020 to turn out to be the challenge it has been.
For those of us who care about people -- their well-being along with their coming to Jesus -- 2020 has been the hardest year of our lives. Racial and ethnic unrest has been challenging issues all over the globe. Political division, ethnic violence, cybercrime against hospitals, growing hunger, rising seas, plastic polluting our oceans, growing numbers of refugees, and related humanitarian crises, have all continued to be significant concerns. Couple those issues with record-high numbers of wildfires, hurricanes, and other natural disasters, and we have lived in the middle of a terrible storm. Then, of course, we have to acknowledge the impact of the COVID-19 virus on us. A tiny virus humbled us and brought us to our knees with of lost wages, limited freedoms, reduced mobility, isolation from relationships, and the loss of lives. 
In 2020 hindsight, we now see with perfect clarity. We live on a fragile planet as vulnerable human beings with warped character. Our world is broken and needs healing. Jesus came to such a world. Now, the Lord Jesus calls us to be salt in the middle of this decay and light in the growing darkness. But how?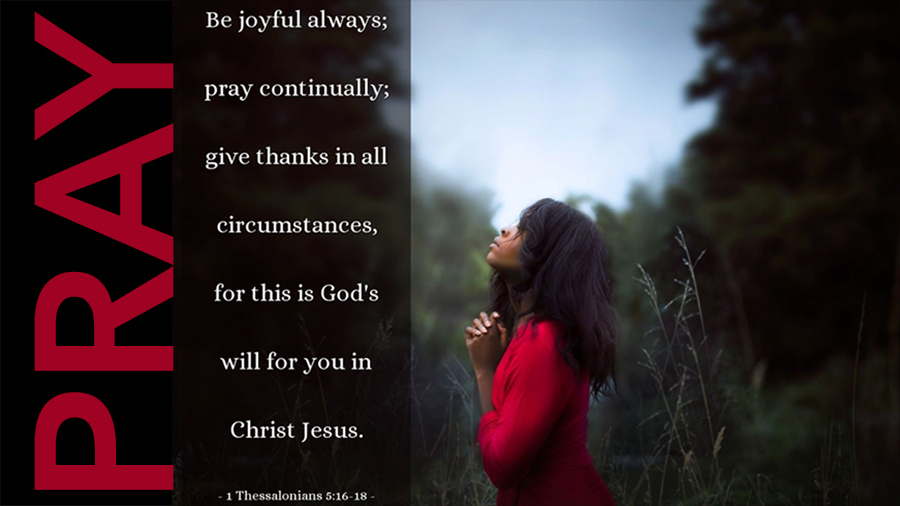 Our Invitation:
We invite you to join other disciples of Jesus for a simultaneous, worldwide, hour of prayer. As the first time zone across the international dateline crosses into 2021, people from around the world, wherever they live, will gather for a shared hour of prayer to begin the New Year with New Hope! 
Over the next several days, we will outline the plan and link you to resources to help you be a part of this important prayer event for Jesus' followers. This special hour of prayer will focus on three areas, each of which will be described more fully in the next three days. Here's a brief introduction to these three areas:
Our Savior and Lord:
We long to see Jesus lifted up as Savior of all people who find their direction and example on how to live with others and bless our world with God's grace by submitting to Jesus as their Lord.
Love and Prayer:
The way to move forward is to reach out to each other in love and fall to our knees in prayer.
Healing and Health:
We will join in praying together for the healing of our world and a restoration of health to our lives in body, soul, mind, and emotion.
Please be praying about this important day of prayer and unity across the world as we join our hearts together and ask God to bring our world a New Year with New Hope!
Some Basic Tools for our Hour of Shared Prayer:
Time-clock calculator – start with Auckland, NZ as our base.
Overview Page
Sign Up for our Hour of Prayer
Links to upcoming resources.
Some examples of coordinate times with midnight Auckland time are listed below:
Auckland, New Zealand — Fri, Jan 1, 2021 — 12:00 midnight
Sydney, Australia — Thu, Dec 31, 2020 — 10:00 pm
Beijing, China — Thu, Dec 31, 2020 — 7:00 pm
Chiang Mai, Thailand — Thu, Dec 31, 2020 — 6:00 pm
Mumbai, India — Thu, Dec 31, 2020 — 4:30 pm
Moscow, Russia — Thu, Dec 31, 2020 — 2:00 pm
Cape Town, South Africa — Thu, Dec 31, 2020 — 1:00 pm
Cairo, Egypt — Thu, Dec 31, 2020 — 1:00 pm
Helsinki, Finland — Thu, Dec 31, 2020 — 1:00 pm
Jerusalem, Israel — Thu, Dec 31, 2020 — 1:00 pm
Athens, Greece — Thu, Dec 31, 2020 — 1:00 pm
Frankfurt, Germany — Thu, Dec 31, 2020 — 12:00 noon
Barcelona, Spain — Thu, Dec 31, 2020 — 12:00 noon
Rome, Italy — Thu, Dec 31, 2020 — 12:00 noon
Oslo, Norway — Thu, Dec 31, 2020 — 12:00 noon
Paris, France — Thu, Dec 31, 2020 — 12:00 noon
London, United Kingdom — Thu, Dec 31, 2020 — 11:00 am
Toronto, Canada — Thu, Dec 31, 2020 — 6:00 am
New York, USA — Thu, Dec 31, 2020 — 6:00 am
Dallas, USA — Thu, Dec 31, 2020 — 5:00 am
Denver, USA — Thu, Dec 31, 2020 — 4:00 am
Los Angeles, USA — Thu, Dec 31, 2020 — 3:00 am
Victoria, Canada — Thu, Dec 31, 2020 — 3:00 am
Anchorage, USA — Thu, Dec 31, 2020 — 2:00 am
Honolulu, USA — Thu, Dec 31, 2020 — 1:00 am