Day 9: The Conversion of The Heart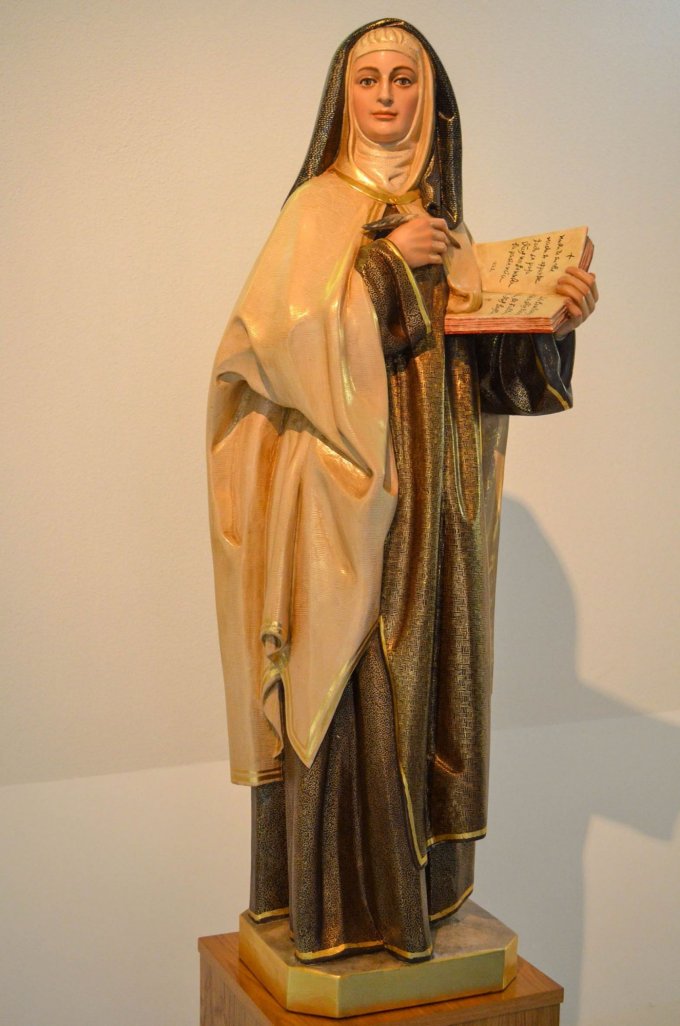 Daily Meditation
Mental prayer transforms you. As we abandon ourselves to the loving and benevolent presence of Jesus Christ, and we welcome His love, we offer our whole being to God.
Prayer is the way of humility and sainthood. It teaches us to abandon ourselves and be born again in Christ.
Remember, it is of the greatest importance—the sole aim of one beginning to practise prayer should be to endure trials, and to resolve and strive to the utmost of her power to conform her own will to the will of God. Be certain that in this consists all the greatest perfection to be attained in the spiritual life, as I will explain later. She who practises this most perfectly will receive from God the highest reward and is the farthest advanced on the right road. Do not imagine that we have need of a cabalistic formula or any other occult or mysterious thing to attain it our whole welfare consists in doing the will of God.
St. Teresa of Ávila, The Interior Castle
O Jesus! can any one declare that he does not desire this great blessing, especially after he has passed through the chief difficulties? No; no one can! We all say we desire it, but there is need of more than that for the Lord to possess entire dominion over the soul. It is not enough to say so, any more than it was enough for the young man when our Lord told him what he must do if he desired to be perfect. Since I began to speak of these dwelling-rooms I have him constantly before my mind, for we are exactly like him; this very frequently produces the great dryness we feel in prayer, though sometimes it proceeds from other causes as well.
St. Teresa of Ávila, The Interior Castle
Let Us Pray with St. Teresa of Ávila
"Let nothing disturb you,
nothing frighten you,
all things are passing,
God is unchanging.
Patience gains all;
nothing is lacking
to those who have God:
God alone is sufficient!"
St. Teresa of Ávila
Find a time during the day to enter into a state of mental prayer.
Take a moment to treasure up all these things and ponder them in your heart (cf Luke 2,19)
1 comment
Let your speech always be gracious, seasoned with salt, so that you may know how you ought to answer everyone. Col 4:6