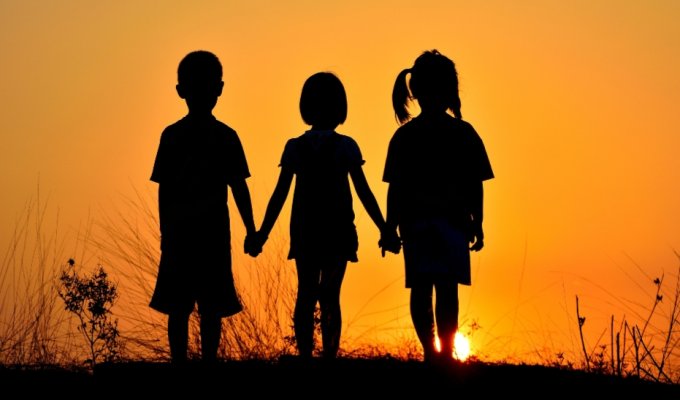 1Chronicles 12:18
Then a spirit clothed Amasai, the chief of Thirty, and he answered David: "We are yours, O David, we are with you, son of Jesse. Peace, peace to you, and peace to him who helps you; May your God be your helper!
Meditation
Were you a fan of "Friends" the American sitcom? Did you stop everything you were doing so as not to miss an episode? "Friends" was one of the most popular series that never lost its impact on viewers of all ages! It was a television "miracle" healing the sick from loneliness and deception while giving them hope in friendship. It is said that "trust is the only word that can define and describe friendship in a perfect manner and that a friend is chosen family".
Aristotle describes three types: friendships of utility, friendships of pleasure and friendships of mutual appreciation of each other's values. He says that the friendships of utility and pleasure never last. Jesus also gives us his definition of friendship:
I have called you friends, for everything that I learned from my Father I have made known to you. (John 15: 15)
Jesus shares what is dearest to himself with his disciples; everything that he has learned from God, the Father. He spends three years living with them day in and day out. There is a mutual appreciation of each other where every detail of life, especially spirituality is discussed. Jesus gives himself completely and unconditionally up until crucifixion.
This is my commandment : Love one another as I love you. No one has greater love than this, to lay down one's life for one's friends. You are my friends if you do what I command you. (John 15: 12 - 14)
What about David, what kind of friendships did he have? Imagine the scenario. David has fled to the desert and is hiding in a cave from the king Saul who wants to kill him. He is living in exile. This is the same Saul who had invited David to his court to play the harp for him. David also became the best friend of his son, Jonathan. However, after the killing of Goliath, when David's popularity rose, Saul, became terribly jealous of him as the people wanted David as king of Israel. It seems that Saul had a friendship of "utility and pleasure" with David. At the other extreme, during David's exile, people from different tribes and areas all around came to join David and defend his cause until he became king of Israel. They were willing to put their lives down for David in battle.
Meet the Challenge
"We are yours… we are with you, peace to you!" This is exactly what you want to hear when you find yourself having to make a difficult decision, in times of sickness, unemployment, or other hardships. When suddenly you feel that your world is crumbling, these words from a friend are of great comfort and reassurance. It puts the word "trust" into action. Having someone who you can trust and confide in is invaluable. These words also imply that a friend is not only there for comfort but also to concretely help you in your daily obligations, if needed. God reminds us to be gentle, patient, kind and most of all loving IN ACTION.
Therefore, as God's chosen people, holy and dearly loved, clothe yourselves with compassion, kindness, humility, gentleness and patience. Bear with each other and forgive one another if any of you has a grievance against someone. Forgive as the Lord forgave you. And over all these virtues put on love, which binds them all together in perfect unity. (Colossians 3: 12-14).
But most importantly, what we need most from our friends are their prayers! Prayer is the most precious gift that you can give a friend. When everyone around you is praying for you, miracles happen! All of a sudden the burden seems much easier to carry and you can see light at the end of the tunnel. When you look at the cross, Jesus has His arms wide open waiting to embrace you. Man's hatred nailed His hands to the cross, but your love can unnail Him! Jesus invites you to rest upon Him, to trust Him.
Come to me, all you who labor and are burdened, and I will give you rest. Take my yoke upon you and learn from me, for I am meek and humble of heart, and you will find rest for yourselves. For my yoke is easy, and my burden light.
This coming week, take some time to think about your friendships. Go back in time and see what you have learned from them. Where does Jesus fit in? Do you talk to Him as a friend; do you trust Him? If He seems very distant from you, take 5 minutes everyday just to talk to Him about your day and whats happening in your life. Even though He sees and knows all, He wants to hear it from you! Jesus wants to pour out His divine mercy upon you. He has so many graces to give you. You just have to trust in His infinite love and believe that He is not the cause of your hardships.
Let's Pray

Dear Jesus, Thank You for all of the encounters in my life; thank You for all of my friendships. Thank you for our friendship. I want to get to know you more and become closer to You but I'm not sure how. Show me how Jesus. Teach me how to forgive those that have hurt me the most. Holy Spirit fill me with your knowledge and show me how to "let go" so that you can guide me. Thank you for all the lessons I have learned, even when they are painful. Jesus, help me in these coming weeks to follow in your footsteps and clothe myself with compassion, kindness, humility, gentleness and patience.
Let's Praise Him
Let's listen to Matt Redman's reasons to "worship his holy name".
Take a moment to treasure up all these things and ponder them in your heart (cf Luke 2,19)
2 comments
Let your speech always be gracious, seasoned with salt, so that you may know how you ought to answer everyone. Col 4:6