Pray for the Coronavirus Threat to Recede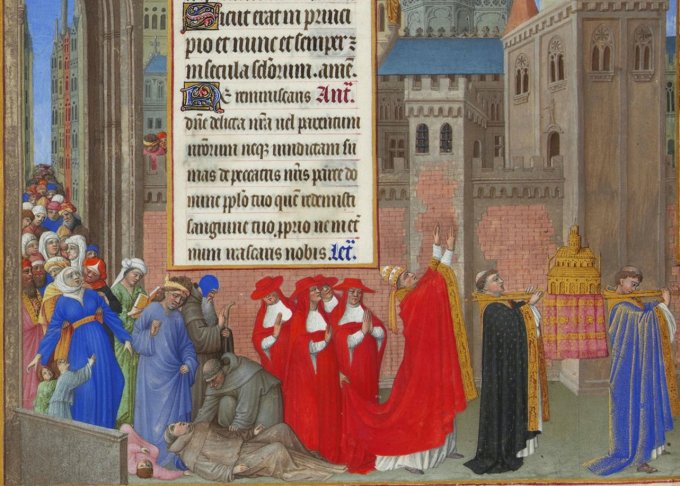 As the COVID-19 Coronavirus spreads and fear of contracting it expands, an increasing number of dioceses have suspended all public Masses, which means that hundreds of thousands of Catholics will be deprived of the Eucharist, even as Lent begins this week. So far, all Masses have been suspended in the Archdioceses of Hong Kong, Singapore, Milan, and Venice, as well as several dioceses in South Korea.
This is an extraordinary situation that is heartbreaking.
Our Lady promised that "those who trust themselves to me through the Rosary will not perish." So, let us pray the Rosary, and implore God to mercifully lift this scourge from his holy Church.
On the 24th of February in the year 591, Pope Saint Gregory the Great carried the miraculous image of Our Lady, Salus Populi Romani - Protectress of the People of Rome, in procession through the streets of Rome, and through the intercession of Our Lady, the devastating plague which was afflicting the populace at the time, was brought to an end. That procession is illustrated in the image above.
Pray the Glorious Mysteries of the Rosary!
Take a moment to treasure up all these things and ponder them in your heart (cf Luke 2,19)
comments
Let your speech always be gracious, seasoned with salt, so that you may know how you ought to answer everyone. Col 4:6