Praying with the European Bishops for good relations with UK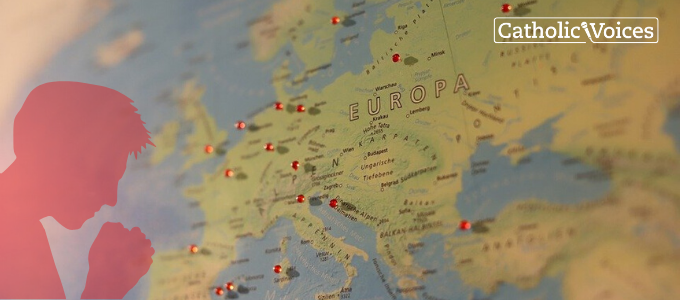 Catholic Church in the EU (COMECE) recently made a press release, within it they stated, "We invite all people of goodwill to pray and work for the common good and make sure Brexit will not succeed in shattering the fraternal relations between brothers and sisters on both shores of the sea. It might be a long and challenging process; but it could also be an opportunity to trigger new dynamics between European peoples and rebuild a sense of community."
Cardinal Vincent Nichols remarked, "It is important for everyone to renew a commitment to each other through everyday acts of kindness, being good neighbours, welcoming the stranger and caring for the most vulnerable in our society".
May we join in the prayers of all of those working towards a future of peace, hope, and charity in Europe. May we strive to carry out everyday acts of kindness, remembering our brothers and sisters across all countries. Thy Kingdom come, Thy Will be done, on Earth as it is in Heaven. Amen.
Take a moment to treasure up all these things and ponder them in your heart (cf Luke 2,19)
Let your speech always be gracious, seasoned with salt, so that you may know how you ought to answer everyone. Col 4:6