Day 5 - A poor Church for the poor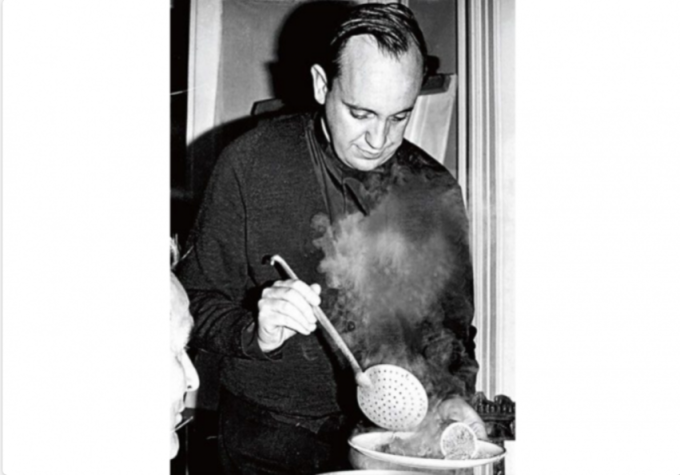 Once upon a time…
On the 13th of March 2013, Cardinal Bergoglio was elected Pope. He chose the name Francis in memory of Saint Francis of Assisi, a saint who took care of the very poor. He felt that the Church was called to come out of itself and reach out to those on the outskirts such as the poor, the sick, the isolated, the rejected etc.
One of the very first gestures of the recent Pope was to visit the Italian island of Lampedusa where he called out for us to help the migrants who were fleeing situations such as war. Through words and gestures the Holy Father continues to give support to the migrants who for him are "the last that Jesus asked us to love and lift up".
A Saying…
Living your faith through contact with those who are the most needy is important for all of us (….), it is a theological requirement.
"Jesus in the midst of the storm put out his hand. He grasped Peter who was afraid, doubtful, sinking and screaming " Jesus save me!". We can put ourselves in the place of Peter: we are people of little faith begging for salvation. We are the poor of true life and we need the stretched out hand of our Lord who saves us from evil. Here is the beginning of true faith: empty ourselves of the prideful conviction that we are perfect, capable, autonomous, and recognise that we need to be saved. Faith grows in this climate, a climate where one adapts by being with others who don't put themselves on a pedestal, but are in need and ask for help. It is for this reason that living your faith with those in need is important for each of us. It isn't a sociological option or the tendency of the Pope but a theological requirement. We must see ourselves as beggars for salvation, brothers and sisters of each other, especially the poor, the preferred of Our Saviour. And so we draw from the spirit of the Gospel.: "the spirit of poverty and charity- says the Council – is in fact the glory and the testimony of the Church of Christ." Homily on the Worldwide day for the poor 2018.
A prayer…
Today let us pray for the Church, that she may be the mother of all, especially the most fragile and the most excluded. May all Christians participate in their duty to love and serve the "smallest" that God puts on their paths.
Three ways to pray for this intention:
1. I click immediately on the tab "I pray" just below, and I carefully read the "prayer to the Holy Spirit for Pope Francis"
2. I say 10 Hail Marys and I click on the tab "I pray"
3. I offer 3 minutes of silence, heart to heart, with God, then I click on the tab "I pray"
Take a moment to treasure up all these things and ponder them in your heart (cf Luke 2,19)
1 comment
Let your speech always be gracious, seasoned with salt, so that you may know how you ought to answer everyone. Col 4:6