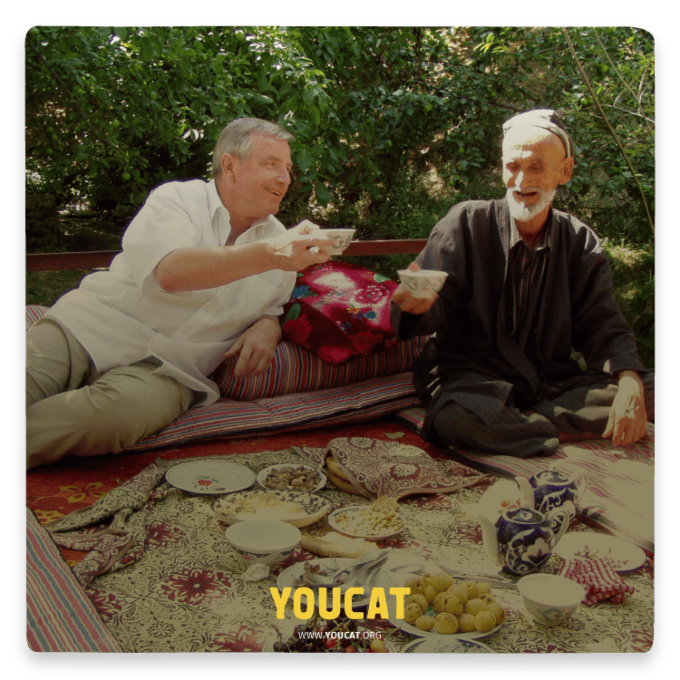 Gospel of the day
Lk 19, 1-10
He came to Jericho and intended to pass through the town. Now a man there named Zacchaeus, who was a chief tax collector and also a wealthy man, was seeking to see who Jesus was; but he could not see him because of the crowd, for he was short in stature. So he ran ahead and climbed a sycamore tree in order to see Jesus, who was about to pass that way. When he reached the place, Jesus looked up and said to him, "Zacchaeus, come down quickly, for today I must stay at your house." And he came down quickly and received him with joy. When they all saw this, they began to grumble, saying, "He has gone to stay at the house of a sinner." But Zacchaeus stood there and said to the Lord, "Behold, half of my possessions, Lord, I shall give to the poor, and if I have extorted anything from anyone I shall repay it four times over." And Jesus said to him, "Today salvation has come to this house because this man too is a descendant of Abraham. For the Son of Man has come to seek and to save what was lost."
YOUCAT question
217: What happens in the Church when she celebrates the Eucharist?
Every time the Church celebrates the Eucharist, she stands before the source from which she herself constantly springs anew. By "eating" the Body of Christ, the Church becomes the Body of Christ, which is just another name for the Church. In the sacrifice of Christ, who gives himself to us, body and soul, there is room for our whole life. We can unite everything —our work and our sufferings, our joys— with Christ's sacrifice. If we offer ourselves in this way, we are transformed: We become pleasing to God and like good, nourishing bread for our fellowmen. (1368–1372, 1414). Again and again we grumble about the Church, as though she were just an association of more or less good people. In reality the Church is what happens daily in a mysterious way at the altar. God gives himself to each one of us individually, and he wants to transform us through communion with him. Once we are transformed, we are supposed to transform the world. Everything else that the Church is besides that is secondary.
Weekly challenge
Practice hospitality. Invite guests to your home (and not always the same ones). Be good to them. And remember Jesus, who enjoyed the hospitality of Zacchaeus.
If you want the YOUCAT DAILY, visit: https://www.youcat.org/daily
Take a moment to treasure up all these things and ponder them in your heart (cf Luke 2,19)
Let your speech always be gracious, seasoned with salt, so that you may know how you ought to answer everyone. Col 4:6