The Second Rule - Discernment of Spirits w/ Fr. Timothy Gallagher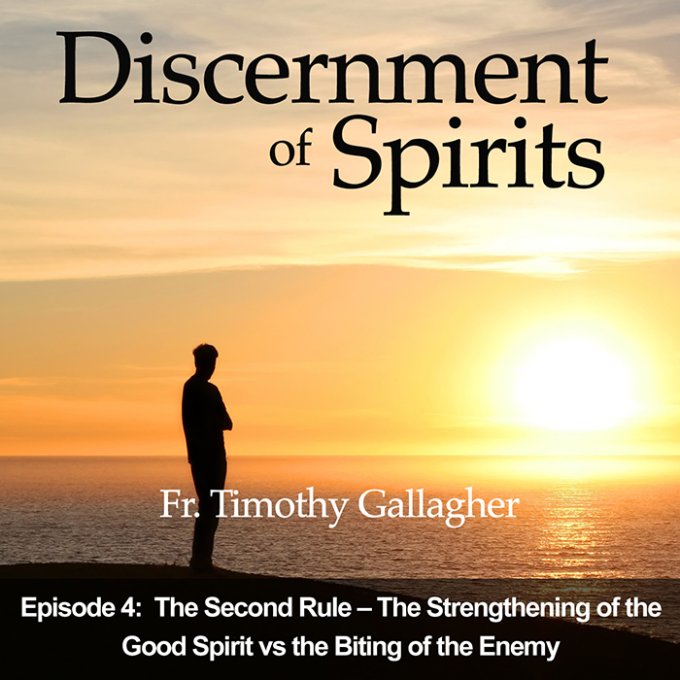 Episode 4 -The Second Rule:
In the persons who are going on intensely cleansing their sins and rising from good to better in the service of God our Lord, it is the method contrary to that in the first Rule, for then it is the way of the evil spirit to bite, sadden and put obstacles, disquieting with false reasons, that one may not go on; and it is proper to the good to give courage and strength, consolations, tears, inspirations and quiet, easing, and putting away all obstacles, that one may go on in well-doing.
The Discernment of Spirits: Setting the Captives Free – Serves as an introduction to the Spiritual Exercises of St. Ignatius of Loyola
The 14 Rules for Discerning Spirits –
"The Different Movements Which Are Caused In The Soul" as outlined by St. Ignatius of Loyola can be found here
Father Timothy M. Gallagher, O.M.V., was ordained in 1979 as a member of the Oblates of the Virgin Mary, a religious community dedicated to retreats and spiritual formation according to the Spiritual Exercises of St. Ignatius. Fr. Gallagher is featured on the EWTN series "Living the Discerning Life: The Spiritual Teachings of St. Ignatius of Loyola".
For more information on how to obtain copies of Fr. Gallaghers's various books and audio which are available for purchase, please visit his website: www.frtimothygallagher.org
For the other episodes in this series visit
Fr. Timothy Gallagher's "Discerning Hearts" page
Take a moment to treasure up all these things and ponder them in your heart (cf Luke 2,19)
Let your speech always be gracious, seasoned with salt, so that you may know how you ought to answer everyone. Col 4:6