INTRODUCTION - A Boyhood Dream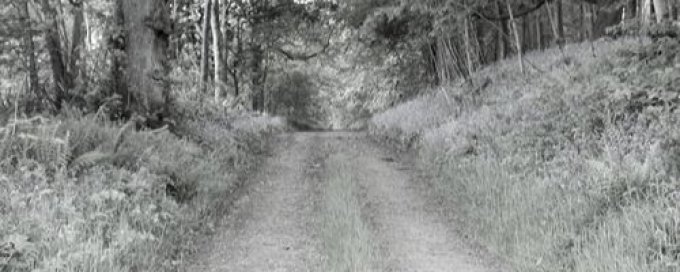 At the age of 16, I made a chance visit to a Cistercian monastery. On the way home from boarding school for the Christmas holidays my friend Joe was breaking the long train journey to visit his brother, who was then a novice at Mount Melleray Abbey in County Waterford. Con and I decided to go with him.
The modern abbey, white stone against the brown-grey Knockmealdown mountains, was startling in its new beauty. And in the 24 hours we spent there I caught a glimpse of a life of prayer, silence and stillness. White-cowled monks moving soundlessly over the shining floors, the quiet, gentle chant that seemed to reflect the holiness of God, the bells sounding in the high tower, everything enclosed in a deep stillness.
All of this cast its powerful spell on my young imagination. Looking back, I realise now that in my earlier days I had already met what I would later come to know as stillness. I had sensed it in my grandmother, Mary Roche. Her home and her life reflected a deep stillness which seemed to flow into my life. As John Banville writes: 'So much of life was stillness then, when we were young, or so it seems now; a biding stillness, a vigilance.'
A few months after my visit to Mount Melleray I asked the priest who was guiding me in discerning my vocation if the life of a contemplative would be right for me. Quietly, he dismissed my dream as fanciful. Without hesitation he said, 'You can take it from me that you have no vocation to the contemplative life.'
I took it from him and, two years later, joined the Augustinian Order for a life based on prayer and active ministry in the world. The longing for the life of Melleray faded, but never completely. That longing was to be fulfilled many years afterwards in a way I could never have predicted. I discovered the prayer of stillness and silence, and its place in Augustine's spirituality. It changed my life and my work. And it is a gift of God that links me with that boyhood dream. For many years I have tried to share with others the gift of silence and stillness. This book is an attempt to share that gift more widely, and to thank God for it.
Martin Nolan, a fellow Augustinian who has spent about 40 years giving retreats all over the world, says that what people need most to help them on their spiritual journeys is simple. 'First, there is a great hunger for prayer everywhere, which is not being met. Second, people of all ages are asking how best to pray.'
Alan Watts, an Anglican priest who became a Buddhist, was aware of this need when he wrote in Behold the Spirit of the 'thousands of souls, in church and out of church, who realize that what they want from religion is not a collection of doctrinal and ritual symbols, nor a series of moral precepts. They want God himself, by whatever name he may be called; they want to be filled with his creative power and life; they want some conscious experience of being at one with Reality itself.'
There is of course no one way of praying, although many of us may have been taught only one way to pray. And there is no 'best' way to pray. Different people pray in different ways, and each of us will pray in different ways at different times.
But there are two golden rules about prayer. One is that we have to pray as we can in the way best suited to us, not in the way we think we ought. So there is no need to change the way we pray if we are happy with it. And the other rule is: the less we pray, the harder it gets.
So my book is written for the very many people, young and old, in or out of church, who may be struggling in their own attempts to come closer to God and are finding that familiar ways of prayer are not helping, not working.
An extract from Finding Your Hidden Treasure
© 2010 Benignus O'Rourke OSA
Published by Darton, Longman and Todd Ltd
© Photo: Ian Wilson OSA
Get the book: www.theaugustinians.org
Take a moment to treasure up all these things and ponder them in your heart (cf Luke 2,19)
comments
Let your speech always be gracious, seasoned with salt, so that you may know how you ought to answer everyone. Col 4:6