Day 2: Brandish one's cross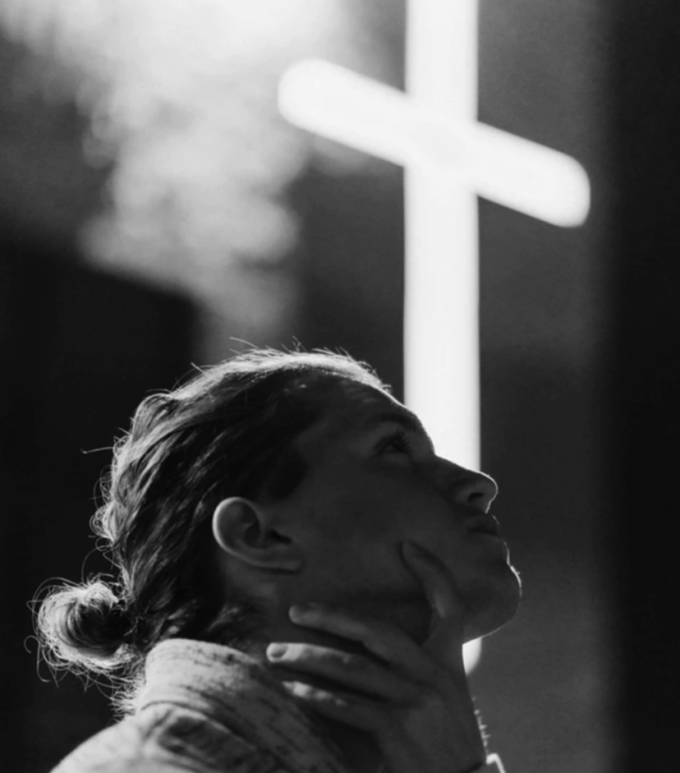 'May the Holy Spirit make us an eternal offering to your glory' (Eucharistic prayer III)
Meditation
On Easter evening, Jesus said: 'And the glory which You gave Me I have given them' (Jn 17,22), and yet the apostles will go through many trials. The word Glory in Hebrew means 'heavy, weight' ; so Jesus gave them the weight of his presence in their life and nothing will be the same again. Christ did not come to deliver the Romans as sometimes in my life, the presence and the experience of the evil, but from a much bigger mortal evil! The sufferings of the present time now lost their 'weight' in the face of this glorious weight of the presence and hope of eternal life. They saw the power of Jesus' offering. Me too, following him, I can brandish, offer in communion with Jesus all my sufferings, my cross. Martha Robin exclaimed: 'Suffering is a work of life and love, it is a wealth to offer and give, for difficulties are no more obstacles but means to love Jesus more'. So in Jesus, I can make all suffering fruitful; what hope, what a weight of glory!
Questions
- Am I convinced of the fruitful power of the offering which is communion with Christ?
- Can I confess in my life a lack of hope?
- Can I train by offering small annoyances? For example, offering instead of complaining…(I can for that purpose find a particular intention for peace in my family, in the world…)
Exercise
I take a moment of intimacy in prayer, then I take each of my sufferings and I lay them at the foot of Jesus asking the Holy Spirit to let Jesus live in them, to transform them, to glorify them …I contemplate and receive in my heart what God wants to do again in my life.
Short story
In the history of Carmel, we find this beautiful story. A senior mother begged Jesus to change the heart of an unpleasant nun for the whole community…then Jesus told the mother that he would not change that nun. Surprised, she asked for an explanation. Jesus answers her: 'Every evening, that nun returns to her cell and offers me in tears all the suffering of not being the one she should be, of not being mild…Well! Her offering comforts me more than all the prayers of Carmel.' Her offering was producing Glory! That nun seized the rope stretched to her misery and lived all suffering in communion with Jesus.
Take a moment to treasure up all these things and ponder them in your heart (cf Luke 2,19)
Let your speech always be gracious, seasoned with salt, so that you may know how you ought to answer everyone. Col 4:6