Meditation Life of St. Anthony 1
St. Anthony's father was descended from Godfrey de Bouillon, leader of the First Crusade. His mother was Dona Teresa Tavera, also of noble birth. Thus, St. Anthony, who was baptized with the name Fernando, came of blood that was shed freely to save the Wood of the Cross from foreign hands.
We can be Crusaders in the world today. Through prayer, Catholic action, and devout observance of the teachings of the Holy Mother Church, we can help keep aloft the light that St. Anthony and his forebears lived and died to keep shining.
Take a moment to treasure up all these things and ponder them in your heart (cf Luke 2,19)
Let your speech always be gracious, seasoned with salt, so that you may know how you ought to answer everyone. Col 4:6
Would you like to receive more posts from this community of prayer?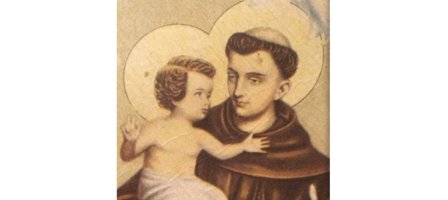 St. Anthony, pray for us.
Summary - Prayers to St. Anthony, preacher, healer, servant of God. Discover the community