Fourteenth day: Serving the Common Good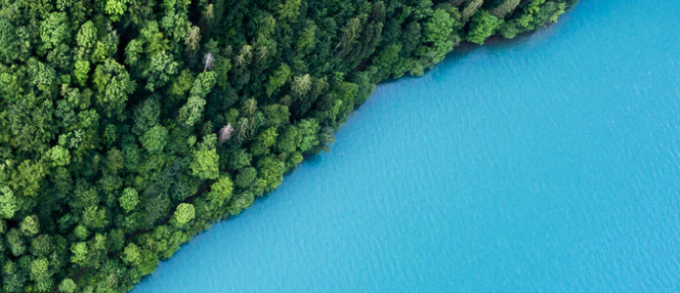 1. A passage from Laudato Si - Pope Francis "Laudato Si" # 111
111. Ecological culture cannot be reduced to a series of urgent and partial responses to the immediate problems of pollution, environmental decay and the depletion of natural resources. There needs to be a distinctive way of looking at things, a way of thinking, policies, an educational program, a lifestyle and a spirituality which together generate resistance to the assault of the technocratic paradigm. Otherwise, even the best ecological initiatives can find themselves caught up in the same globalized logic. To seek only a technical remedy to each environmental problem which comes up is to separate what is in reality interconnected and to mask the true and deepest problems of the global system.
2. A brief meditation
As a start, when we seek to understand the urgency of the environmental issues, let's seek to rediscover the dignity in each one of our brothers and sisters, and let's pray to understand the higher purpose and mission of each person's work. The environment contains a socio-economic dimension.
Chosing the right food to eat is a true commitment to protecting God's creation and a way to live a healthy life. We may need to change our food consumption habits, buying and eating locally grown products fr instance. Organic food grown locally is fresh and seasonal. Buying local food also allows you to help your community's economy and helps reduce the environmental costs associated with food miles.
3. Prayer for God's Creation
All-powerful God, you are present in the whole universe and in the smallest of your creatures.
You embrace with your tenderness all that exists.
Pour out upon us the power of your love,
that we may protect life and beauty.
Fill us with peace, that we may live
as brothers and sisters, harming no one.
O God of the poor,
help us to rescue the abandoned and forgotten of this earth, so precious in your eyes.
Bring healing to our lives,
that we may protect the world and not prey on it,
that we may sow beauty, not pollution and destruction.
Touch the hearts
of those who look only for gain
at the expense of the poor and the earth.
Teach us to discover the worth of each thing,
to be filled with awe and contemplation,
to recognize that we are profoundly united
with every creature as we journey towards your infinite light.
We thank you for being with us each day.
Encourage us, we pray, in our struggle
for justice, love and peace.
5. Let's recite the Our Father as a conclusion
Take a moment to treasure up all these things and ponder them in your heart (cf Luke 2,19)
Posted in
Previous posts
First day
Post #1First released on September 1, 2019
Let your speech always be gracious, seasoned with salt, so that you may know how you ought to answer everyone. Col 4:6