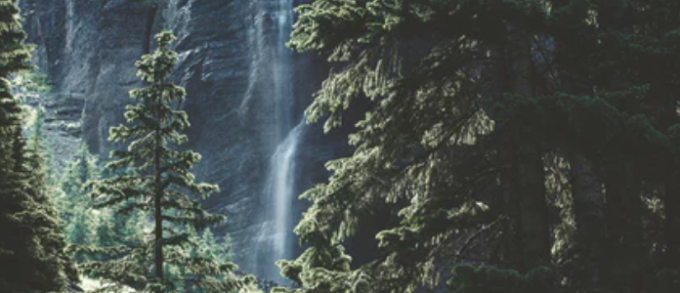 Contemplating God's Creation
1. A passage from the Encyclical "Laudato Si"
When we use the term "Creation", we reach a more comprehensive concept than when we speak of "nature". God's creation constitutes a direct relationship between all of humanity and our God's love. God's creation encompasses each single creature on unique terms. (see Pope Francis encyclical "Laudato Si" paragraph 76
2. A brief meditation
Let's open our eyes on our surrounding natural world. Nature is first and foremost a source of wonder.
How about taking time to open the Bible and taking notes on every passage that relates to the beauty of God's creation.
Here are two texts to nurture our contemplation:
the first text is The Canticle of the Sun of Francis of Assisi ( 1182-1220)
Praised be You my Lord with all Your creatures,
especially Sir Brother Sun,
Who is the day through whom You give us light.
And he is beautiful and radiant with great splendour,
Of You Most High, he bears the likeness.

Praised be You, my Lord, through Sister Moon and the stars,
In the heavens you have made them bright, precious and fair.

Praised be You, my Lord, through Brothers Wind and Air,
And fair and stormy, all weather's moods,
by which You cherish all that You have made.

Praised be You my Lord through Sister Water,
So useful, humble, precious and pure.

Praised be You my Lord through Brother Fire,
through whom You light the night and he is beautiful and playful and robust and strong.


A passage from Psalm 98
Shout for joy to the Lord, all the earth,
burst into jubilant song with music;
5 make music to the Lord with the harp,
with the harp and the sound of singing,
6 with trumpets and the blast of the ram's horn—
shout for joy before the Lord, the King.7 Let the sea resound, and everything in it,
the world, and all who live in it.
8 Let the rivers clap their hands,
let the mountains sing together for joy;
9 let them sing before the Lord,
for he comes to judge the earth.
He will judge the world in righteousness
and the peoples with equity.
3. A prayer for God's creation
Oh, God of Love, show us our role in this world as instruments of Your Universal Love for all human beings, as no one is ever forgotten by You.
4. Christian Prayer for God's Creation
All-powerful God, you are present in the whole universe and in the smallest of your creatures.
You embrace with your tenderness all that exists.
Pour out upon us the power of your love,
that we may protect life and beauty.
Fill us with peace, that we may live
as brothers and sisters, harming no one.
O God of the poor,
help us to rescue the abandoned and forgotten of this earth, so precious in your eyes.
Bring healing to our lives,
that we may protect the world and not prey on it,
that we may sow beauty, not pollution and destruction.
Touch the hearts
of those who look only for gain
at the expense of the poor and the earth.
Teach us to discover the worth of each thing,
to be filled with awe and contemplation,
to recognize that we are profoundly united
with every creature as we journey towards your infinite light.
We thank you for being with us each day.
Encourage us, we pray, in our struggle
for justice, love and peace.
Laudato Si - Pope Francis
5. Let's recite the Our Father as a conclusion
Take a moment to treasure up all these things and ponder them in your heart (cf Luke 2,19)
comments
Let your speech always be gracious, seasoned with salt, so that you may know how you ought to answer everyone. Col 4:6