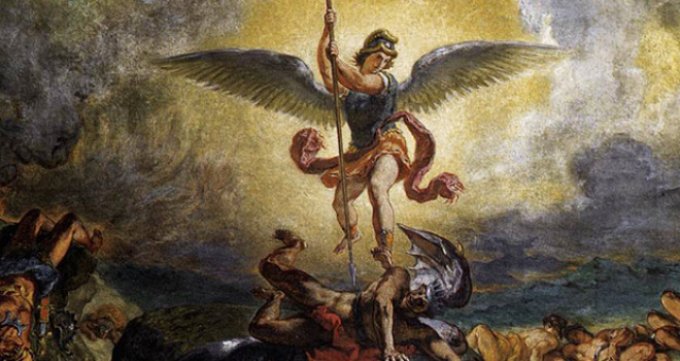 Coming up on August 15th is the Solemnity of the Assumption of Our Lady. It is also the beginning of a Franciscan devotion known as "St. Michael's Lent." It is a 40-day period of fasting begun by St. Francis of Assisi in the 1220's similar in practice to the actual Lenten season. It ends September 29th on the feast of St. Michael the Archangel. It was during one of these fasts in 1224 that St. Francis received the stigmata.
You can just observe a fast of sorts (food or bad habit/character defect, etc.) and whatever other penitential practices you can think of.
Fr. Richard Heilman of the Roman Catholic Man site has posted some very useful devotions that you can use throughout this 'season.' Please go here: St. Michael's Lent Prayers and Devotions
I do believe that it is significant that this period begins and ends when it does. The Solemnity of the Assumption is observed because as Mary was preserved from Original Sin in her conception, she was bodily assumed into Heaven when her mortal period of time on Earth was over, thus preserving her from the corruption of death. St. Michael was the champion and leader of the blessed angels in their battle against Lucifer and his demons in the Fall of the Angels, and in his victory cast Satan out of Heaven. We can gain strength from this observance in our struggles against drinking and drugging, and especially against sins of impurity. Instead of fasting from food, one can "fast" our eyes from images that can trigger lust. It is summertime, and people have the habit of wearing little clothing. Fasting with your eyes means turning your gaze away from provactively dressed people. If you are anxious and stressed about material things and current events (and what isn't stressful nowadays?) You can perhaps "fast" from anxiety. Turn the news off; avoid news websites for a few days. I vanish from the Internet for several days at a time, or at least from social networks. Easier said than done, but such actions are possible. The world will thrive or suffer just as well with or without your attention! No wonder Satan uses impurity and addictions and fear in his ongoing war against those made in the image and likeness of God.
So, go back and grab your Lenten devotional books and whatever else; read, study and meditate on the Passion narratives in the Gospels, perhaps even try and read the Daily Mass readings from the past Lent (available on the USCCB site, just use the Calendar to navigate back to Lent). For those outside the USA, your own country's Bishop's Conference might have similar resources; but there's nothing wrong with using the US Bishop's site.)
If I may, there's always Sober Catholic's Lenten post archive Or just use Fr. Heilman's material I linked to above.
(Just in case anyone counts the number of days from Aug. 15 to Sept. 29, you'll get "46." Don't count the six Sundays that occur and you'll get the forty. Sundays aren't considered a part of any Lenten observance.)
Take a moment to treasure up all these things and ponder them in your heart (cf Luke 2,19)
Let your speech always be gracious, seasoned with salt, so that you may know how you ought to answer everyone. Col 4:6