Day 19 : Making Commitments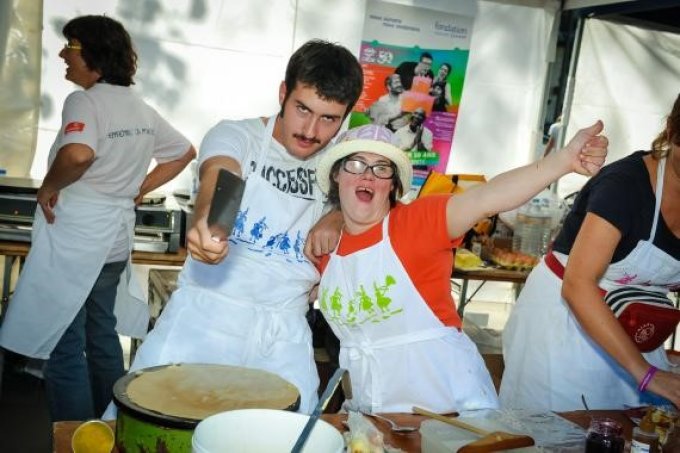 It takes more to become a saint than to stay at the chapel.
Excerpt from Claire de Castelbajac's diary:
Holidays, at last! Time to let steam off: let's set the textbooks on fire, and place the teacher at the center! [N.B.: lyrics from a popular French nursery rhyme] We're on holidays, we can stay home! We're free to eat, sleep, and kiss as much as we want. Fantastic, great, simply marvelous. And yet, in the meantime:
Sinners sin,
Pagans seek,
Missionaries pray, and we don't do anything. It's disgusting, gross even!
We don't do anything, and we don't care about others.
What about me, what am I doing? NOTHING.
What do I offer? NOTHING.
Who am I helping? NOONE.
Nothing! Nothing! Nothing‼ But you will see what's coming next: now I've set out to do quite a few things… If I really get myself to do them, then I think I'll really be a saint!"
Let's make a commitment and stop looking for excuses. As Claire wrote to a friend:
Instead of hanging out with people content about their life, go see people who are weary of everything. So go to a random church, go to the priest, and ask him to give you the address of old people, or sick individuals who are lonely. And get into your head that you're going there for their sake and not yours (so not just when you feel like it!). And don't say you don't have the time. You always have enough time, even if it takes a bit of personal sacrifice".
A question to ask yourself:
Our journey of prayer together will end in a couple of days. Before we part ways, we want you to progress on the way of holiness: we suggest that you think about a commitment you could make to people in need. They're not necessarily people who pop up spontaneously in your mind. Is your widowed grandfather feeling lonely? Do you have a classmate everyone ignores because they are "different"?
Commit yourself to offering your service to others this year. Some days, your oath will be difficult to fulfill, you'll be lacking the motivation, it will be rainy, etc., but if you still hold on to your word and do it, then on those days, you'll be making a small step towards holiness, towards the cross, towards Jesus Christ.
--
Image: Copyright L'Arche. Reproduced under Fair Use
http://www.arche-france.org/actualites/journee-trisomie-21-festi-pour-positiver-nos-differences
Take a moment to treasure up all these things and ponder them in your heart (cf Luke 2,19)
Let your speech always be gracious, seasoned with salt, so that you may know how you ought to answer everyone. Col 4:6