May Fathers of families find in Joseph the best personification of paternal solicitude and vigilance.
Encyclical of Pope Leo XIII, 1889
Take a moment to treasure up all these things and ponder them in your heart (cf Luke 2,19)
comments
Let your speech always be gracious, seasoned with salt, so that you may know how you ought to answer everyone. Col 4:6
St. Joseph, please help my son, Steven, he needs guidance, and love right now. He needs to know he is not alone. Help him through his darkest days. I ask this with love and prayers from a sad Mother 🙏💔. I am unable to help him right now 😔, so I am coming to you for help. Thank you. Amen Prayers 🙏for a young soul lost.
Would you like to receive more posts from this community of prayer?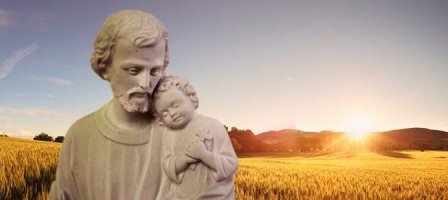 Let's pray to saint Joseph every day!
Summary - Let's ask Saint Joseph for his support in our daily sorrows and difficulties, by praying every day! Discover the community