Day 9: Novena Our Lady of Fatima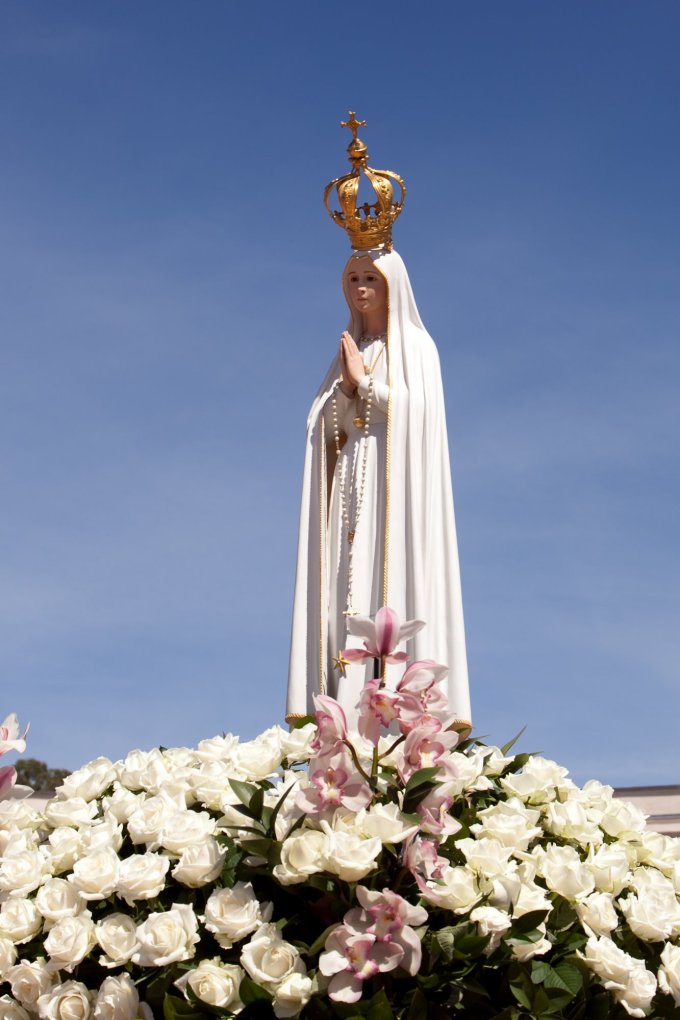 Let's pray
Most Holy Virgin, who has deigned to come to Fatima to reveal to the three little shepherds the treasures of graces hidden in the recitation of the Rosary, inspire our hearts with sincere love of this devotion. By meditating on the mysteries of our redemption that are recalled in your Rosary, we gather the fruits contained therein and obtain the conversion of sinners, the conversion of Russia, the Peace of Christ for the world, and this favor that I so earnestly seek of you in this novena
(here mention your request)
I ask this of you, for the greater glory of God, for your own honor and for the good of all people.
Amen
Say the Our Father, Hail Mary , Glory Be (three times each)
You can also pray the Litany of the Immaculate Heart of Mary (found in the prayer of this community)
The testimony
Our Lady's message to Mirjana Soldo, Medjugorje, 2nd April 2019:
"Dear children, as a mother who knows her children, I know that you are crying out for my Son. I know that you are crying out for truth, for peace, for that which is pure and not deceptive. That is why I, as a mother, through the love of God, am addressing you and calling you that, by prayer and a pure and open heart within yourselves, you may come to know my Son - His love, His merciful heart. My Son saw beauty in all things. He seeks the good in all souls - even that which is little and hidden - so as to forgive evil. Therefore, my children, apostles of my love, I am calling you to adore Him, to ceaselessly give Him thanks, and to be worthy. Because He has spoken to you divine words, the words of God, the words which are for all and forever. Therefore, my children, live joy, radiance, unity and mutual love. This is what you need in today's world. In this way you will be apostles of my love. In this way you will witness my Son in the right way. Thank you."
Let us offer to our Mother today
A good, sincere, sorrowful confession of our sins and failures, in the sacrament of Penance.
Take a moment to treasure up all these things and ponder them in your heart (cf Luke 2,19)
Let your speech always be gracious, seasoned with salt, so that you may know how you ought to answer everyone. Col 4:6