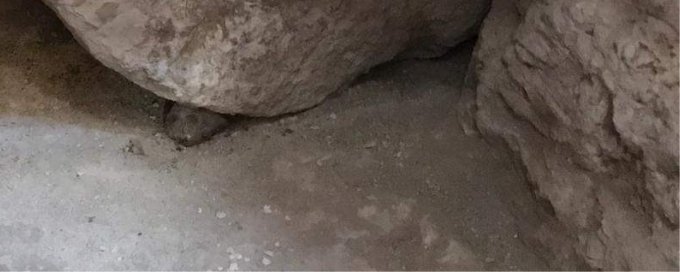 Isaiah 49:1-6; Psalm 70(71):1-6, 15, 17; John 13:21-33; 36-38
In the Fourth Gospel, Judas is vilified at each mention (John 6:71; 12:4; 13:2, 11, 26, 29; 18:2–3, 5). Lest we miss what is really happening, the evangelist adds two notes. The first is evident: After he received the piece of bread, Satan entered into him. The second oblique: As soon as Judas had taken the piece of bread he went out. Night had fallen. This is not the night of clock time but the hour of darkness. In the words of the Paschal Sequence, Death with life contended: combat strangely ended! Life's own Champion, slain, yet lives to reign. The Light of World (John 8:10 and 9:5) faces into the night of death on our behalf. But we know from the Prologue how this will end: The light shines in the darkness, and the darkness did not overcome it (John 1:5).
The vilification of Judas risks turning him into a scapegoat, allowing us to take the spotlight off ourselves. The writer knows that all of us are capable of betrayal and that even those who knew Jesus himself did indeed fail at the decisive moment: All of them deserted him and fled (Mark 14:50). In the present Gospel, the writer helps us with a triple contrast: Judas, Peter and the Beloved Disciple, combining realism with idealism. The beloved disciple (only in this Gospel and only from chapter 13 onwards) symbolises perfect discipleship: present at the Supper next to Jesus (13:25), a witness to the trial and the crucifixion (18:15 and 19:26-27), and the first to come to Easter faith (20:8, in lapidary fashion). In this way, the beloved disciple acts as foil to Peter: Peter who betrays Jesus (13:36-38; 18:15-27) and does not come immediately to Easter faith (20:3-7). Nevertheless, there is again a glint of hope: Where I am going, you cannot follow me now; but you will follow afterward (John 13:36), words fulfilled in Peter's three-fold rehabilitation around a charcoal fire in John 21:15-19.
A reflection written by Kieran J. O'Mahony OSA from the Irish Province of Augustinians, Co-ordinator of Biblical Studies for the Archdiocese of Dublin, www.tarsus.ie
Follow the Order of Saint Augustine (O.S.A.), Province of England and Scotland
Take a moment to treasure up all these things and ponder them in your heart (cf Luke 2,19)
2 comments
Let your speech always be gracious, seasoned with salt, so that you may know how you ought to answer everyone. Col 4:6