Prayer Book For those affected by addiction
I was reminded recently of the existence of "The Prayer Book For Those Affected by Addiction." It is an initiative of the Irish Bishop's Conference. It can be downloaded (it's FREE!!) from two places:
Irish Bishop's Free Addiction Prayer Book
Take a moment to treasure up all these things and ponder them in your heart (cf Luke 2,19)
comments
Let your speech always be gracious, seasoned with salt, so that you may know how you ought to answer everyone. Col 4:6
Thanks so much Paul S for providing this link! I downloaded it and read it ALL in one sitting. I was greatly blessed and encouraged. I will print it out and send it to my daughter in her 4th time in residential treatment, this time with her 3 little ones with her. I will also put a copy or two on the bulletin board outside of our St John's Church for anyone who needs it. Happy Saint Patrick's Day!!
Paul, Thank you for providing the Irish Bishops Prayer Book...The prayers are clear, simply to the point, and deeply inspiring...I appreciate that they are not excessively wordy but rather, are straightforward . .and express my hearts cry, simply. I do recommend this little book to everyone, who has any psychological or addiction problems, personally or in their family...This book is compassionate and merciful...and most of all, offers HOPE.....may we continue to seek healing for ourselves and our loved ones.... Thank you for this gift.
Would you like to receive more posts from this community of prayer?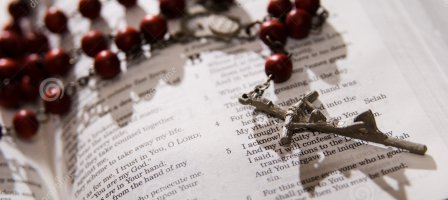 Alcoholism and Addiction Prayers and Support
Summary - Strengthen your sobriety and recovery through the power of prayer and spiritual growth! Discover the community