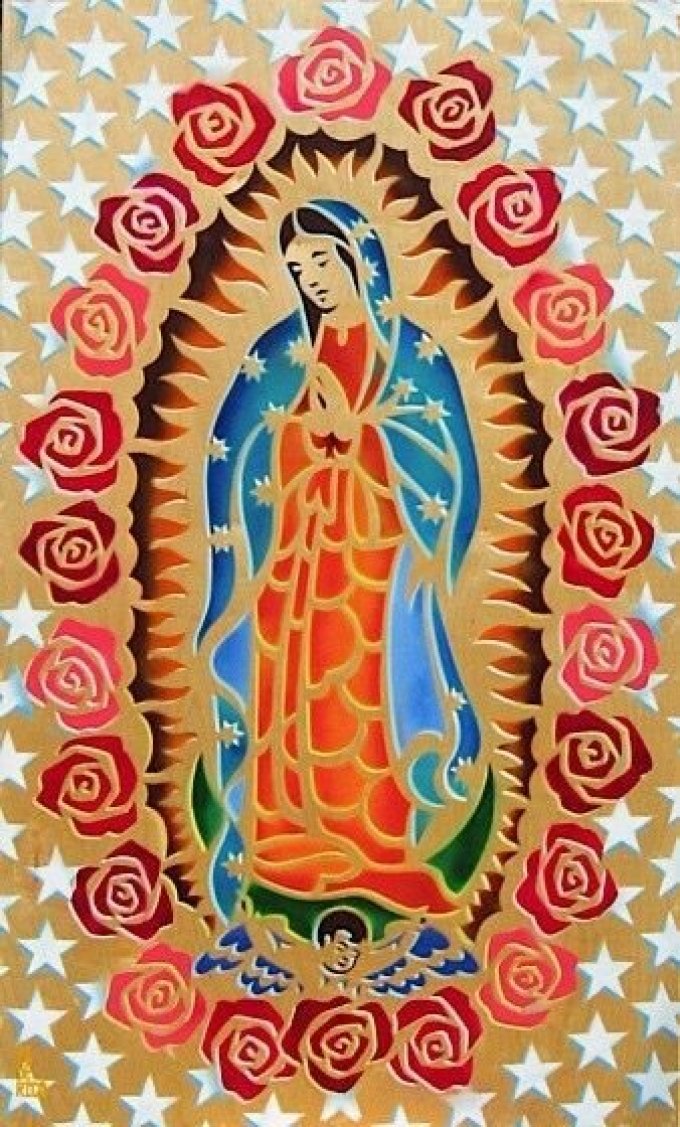 The Story of Our Lady of Guadalupe
"The next day, Sunday, before dawn, he left home on his way to Tlaltilolco, to be instructed in things divine, and to be present for roll call, following which he had to see the prelate. Nearly at ten, and swiftly, after hearing Mass and being counted and the crowd had dispersed, he went. On the hour Juan Diego left for the palace of the bishop. Hardly had he arrived, he eagerly tried to see him. Again with much difficulty he was able to see him. He kneeled before his feet. He saddened and cried as he expounded the mandate of the Lady from heaven, which God grant he would believe his message, and the wish of the Immaculate, to build her temple where she willed it to be. The bishop, to assure himself, asked many things, where he had seen her and how she looked; and he described everything perfectly to the bishop. Notwithstanding his precise explanation of her figure and all that he had seen and admired, which in itself reflected her as being the ever-virgin Holy Mother of the Savior, Our Lord Jesus Christ, nevertheless, he did not give credence and said that not only for his request he had to do what he had asked; that, in addition, a sign was very necessary, so that he could be believed that he was sent by the true Lady from heaven. Therefore, he was heard, said Juan Diego to the bishop: 'My lord, hark! what must be the sign that you ask? For I will go to ask the Lady from heaven who sent me here.' The bishop, seeing that he ratified everything without doubt and was not retracting anything, dismissed him. Immediately he ordered some persons of his household, in whom he could trust, to go and watch where he went and whom he saw and to whom he spoke. So it was done. Juan Diego went straight to the avenue. Those that followed him, as they crossed the ravine, near the bridge to Tepeyac, lost sight of him. They searched everywhere, but he could not be seen. Thus they returned, not only because they were disgusted, but also because they were hindered in their intent, causing them anger. And that is what they informed the bishop, influencing him not to believe Juan Diego; they told him that he was being deceived; that Juan Diego was only forging what he was saying, or that he was simply dreaming what he said and asked. They finally schemed that if he ever returned, they would hold and punish him harshly, so that he would never lie or deceive again.
In the meantime, Juan Diego was with the Blessed Virgin, relating the answer he was bringing from his lordship, the bishop. The lady, having heard, told him: 'Well and good, my little dear, you will return there tomorrow, so you may take to the bishop the sign he has requested. With this, he will believe you, and in this regard, he will not doubt you nor will he be suspicious of you; and know, my little dear, that I will reward your solicitude and effort and fatigue spent of my behalf. Lo! go now. I will await you here tomorrow.'"
To be continued...
Opening Prayer
Mary, Mother of all saints,
Pray for your children in America.
Pray for those who seek to imitate your example
In humble service to the Gospel of life
And the poorest of the poor.
Pray that your Son may lead us from the darkness of sin
To the light of his eternal glory.
Novena Prayer
O most holy Mother, I beg you to obtain for me the pardon of all my sins, abundant graces to serve your Son more faithfully from now on, and lastly, the grace to praise Him with you forever in heaven... (mention your requests here).
Our Father...
Hail Mary... x3
Glory Be...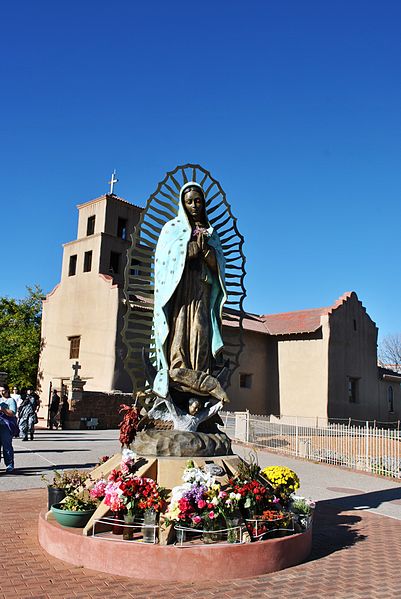 Meditation
"Mary appeared in Mexico right at the time of the Protestant revolt in Europe. And, just as 2-3 million walked out of the Church in Europe, nine million entered in Mexico. When put into perspective, those two events encourage us not to focus on only one area or aspect of the Catholic Church. When faith seems to shrink here, it often grows there. In our current days, as the light of faith seems to be going out in Europe and North America, there has been a steady increase in Africa and South America.
The Church is heading south, and that's good! She was never limited to the European borders anyway.
It is ever thus a kind of waxing and waning in certain areas, but always the Church, in her spousal glory, despite all the recent adversity. The Lord will never forsake her, and she will grow when and where least expected." - Msgr. Charles Pope, in "A Pilgrim's Ponderings - Reflections on the Way to Guadalupe."
Closing Prayer
O Lady of Guadalupe,
Pray for the Church in America,
And walk with us in the new millennium of faith.
Memorare of Our Lady of Guadalupe: click the Pray button below.
Pictures:
1) Modern representation of Our Lady of Guadalupe - Artist unknown.
2) Statue of Our Lady of Guadalupe, in the Sanctuary of Our Lady in Santa Fe, New Mexico. Photograph by Elisa Rolle, CC BY-SA 4.0
Take a moment to treasure up all these things and ponder them in your heart (cf Luke 2,19)
Let your speech always be gracious, seasoned with salt, so that you may know how you ought to answer everyone. Col 4:6