Eighth Day: In Communion and Solidarity with All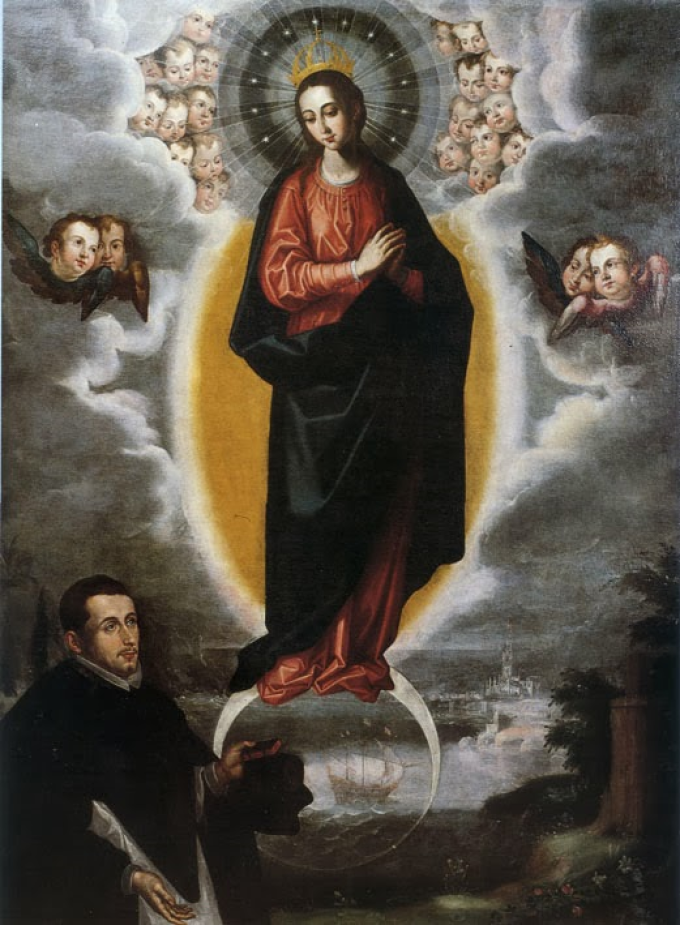 Opening Prayer
How fair are you, O Mary, the original stain is not in you. You are the glory of Jerusalem; you are the joy of Israel, you give honor to our people. You are the advocate of sinners. O Mary, Virgin most prudent, Mother most merciful, pray for us, intercede for us, with the Lord Jesus Christ. Holy Virgin, you were spotless from the very moment of your conception. Because you bore His Son, pray to the Father for us.
O God, who by the Immaculate Conception of the Blessed Virgin prepared a worthy dwelling for your Son, grant, we pray, that, as you preserved her from every stain by virtue of the death of your Son, which you foresaw, so, through her intercession, we, too, may be cleansed and admitted to your presence. Through our Lord Jesus Christ, your Son, who lives and reigns with you in the unity of the Holy Spirit, one God, forever and ever. Amen.
A Reading from the Writings of St. Maximilian Kolbe
One of the means that greatly enhances the results of a soul's efforts is the union between souls like these, with the purpose of directing themselves toward a common goal in concerted action. That is why the association of the Militia of the Immaculata was born, whose aim, even in its simplest legal form, which requires no rigorous organization, makes it possible for souls not only to gain the indulgences granted by the Apostolic See but also to deepen the ideal of the Militia of the Immaculata and to apply it to the normal circumstances of ordinary life. Besides, through the National Center, members can entertain a mutual exchange of points of view and intentions. To become ever more the property of the Immaculata, to endeavor to belong to her ever more perfectly and in all respects with no exception; to attempt to deepen ever more one's belonging to her to the point of being able to enlighten, to warm, and to kindle the souls who live around us, and make them like oneself, win them over to the Immaculata, so that they too may belong to her without restrictions, and all that with the aim to win an ever greater number of souls, to conquer the whole world, but conquer it in the shortest possible time, as soon as possible and then imbue with that ideal ever more all the souls who live and shall live in the future, and never allow anyone, not even for a short time, to tear away from any soul the banner of the Immaculata: [that is] the task of the Knight of the Immaculata. By thus becoming ever more of the Immaculata until, as a knight, one wins over ever more numerous legions of souls and by becoming, through the Immaculata, a property of Jesus, and through Him, ever more perfectly, property of the Heavenly Father, the soul becomes ever more a knight of the Immaculata. One plunges ever more deeply into the essence of the Militia of the Immaculata. (KW 1329)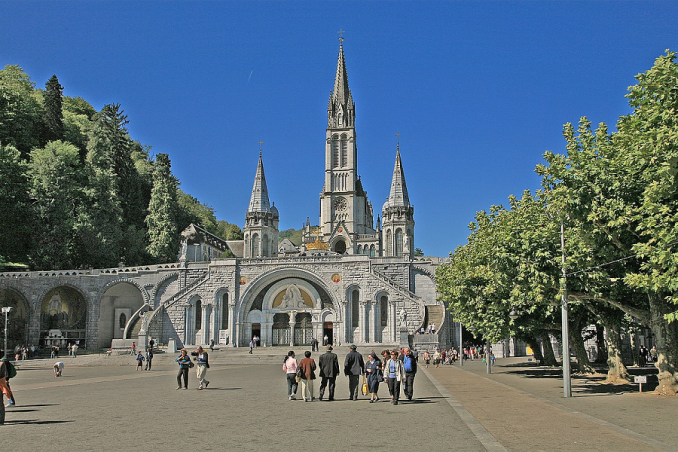 Prayer Intention
For all people, especially the youth, in their search for truth, beauty, and goodness, to be found in Our Lord Jesus Christ. May the Lord teach their heart this day where and how to see Him, where and how to find Him. Amen.
Our Father...
Hail Mary...
Glory Be...
O Mary, conceived without sin, pray for us who have recourse to you, and for all those who do not have recourse to you, especially the enemies of Holy Church and all those recommended to you.
Meditation
"No one will deny that Jesus Christ is the only mediator of justice, and that by his merits he has obtained for us reconciliation with God. But, on the other hand, it is impious to deny that God is pleased to grant favors at the intercession of the saints, and especially of Mary his mother, whom Jesus desires so much to see loved and honored by us. Every one knows that honor paid to a mother redounds to her children. Hence St. Bernard says, let not any one think that by greatly praising the mother he will throw into the shade the glories of the Son; for the more he honors the mother, so much more he honors the Son. St. Ildephonsus says, that all the honor which is paid to the mother and the queen, is rendered to the Son and king. And there is no doubt that on account of the merits of Jesus, the great privilege has been granted to Mary to be the mediatrix of our salvation; not, indeed, mediatrix of justice, but of grace and intercession, as she is called by St. Bonaventure. St. Lawrence Justinian also says: Can she be otherwise than full of grace, who has been made the ladder of paradise, the gate of heaven, the most true mediatrix between God and man?
Wherefore St. Anselm well remarks, 'that when we implore the holy Virgin to obtain graces for us, it is not that we distrust the divine mercy, but rather that we distrust our own unworthiness, and commend ourselves to Mary that her merits may compensate for our unworthiness.'" - St. Alphonsus Liguori, in "The Glories of Mary," Chapter V, Section I.
Closing Prayers
Novena Prayer to the Immaculate
I greet you, ever-blessed Virgin, Mother of God throne of grace, miracle of almighty power! I greet you, sanctuary of the most Holy Trinity and Queen of the universe, Mother of mercy and refuge of sinners! Most loving Mother, attracted by your beauty and sweetness and by your tender compassion, I confidently turn to you, and beg of you to obtain for me of your dear Son the favor I request in this novena (here mention your request).
Obtain for me also, Queen of Heaven, the most lively contrition for my many sins and the grace to imitate closely those virtues which you practiced so faithfully especially humility, purity, and obedience. Above all, I beg you to be my mother and protectress, to receive me into the number of your devoted children, and to guide me from your high throne of glory. Do not reject my petitions, Mother of mercy! Have pity on me, and do not abandon me during life or at the moment of my death.
Daughter of the Eternal Father, Mother of the Eternal Son, Spouse of the Holy Spirit, temple of the adorable Trinity, pray for me. Immaculate and tender Heart of Mary, refuge of the needy and hope of sinners, filled with the most lively respect, love, and gratitude, I devote myself forever to your service, and I offer you my heart with all that I am and all that belongs to me. Accept this offering, sweet Queen of Heaven and earth, and obtain for me of your dear Son, Jesus Christ, the favors I ask through your intercession in this novena. Obtain for me also a tender, generous, constant love of God, perfect submission to his adorable will, the true spirit of a Christian, and the grace of final perseverance. Amen.
Closing Prayer of Identification with the Immaculate
O Immaculate Conception, Mary, my Mother, live in me, act in me, speak in and through me. Think your thoughts in my mind, love through my heart. Give me your own dispositions and feelings. Teach, lead and guide me to Jesus. Correct, enlighten and expand my entire personality and life. Replace me with yourself. Incline me to constant adoration and thanksgiving; pray in and through me. Let me live in you and keep me in this union always. Amen.


Pictures:
1) The Immaculate Conception, by Francisco Pacheco, 17th Century - CC0 Public Domain.
2) Basilica of the Immaculate Conception in Lourdes, France. Photograph by W. Bulach, CC-BY-SA 4.0
Take a moment to treasure up all these things and ponder them in your heart (cf Luke 2,19)
Let your speech always be gracious, seasoned with salt, so that you may know how you ought to answer everyone. Col 4:6