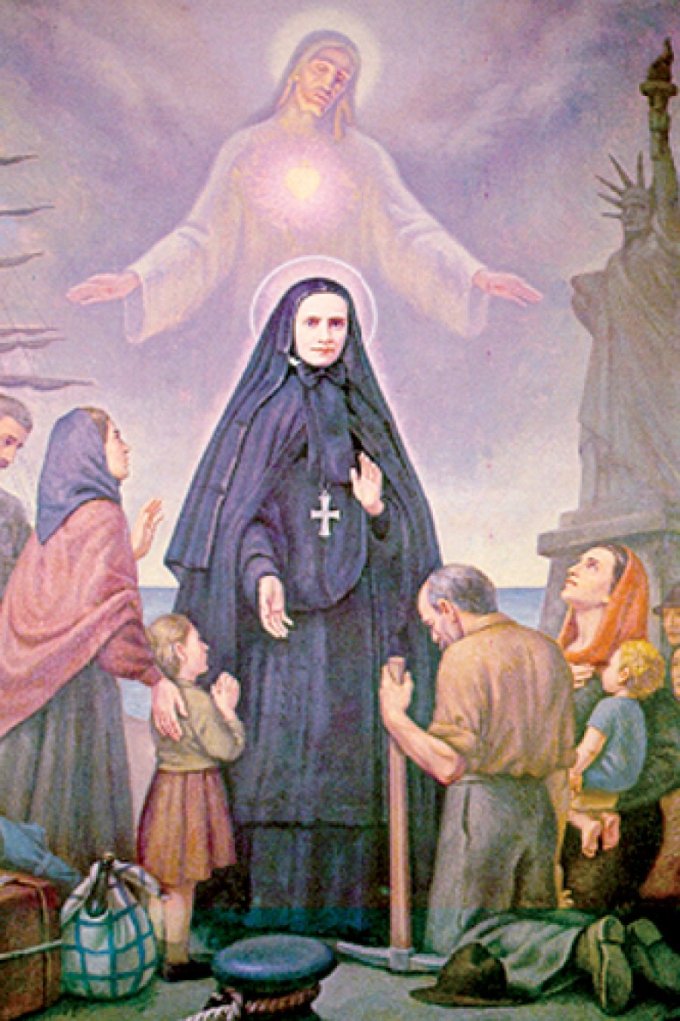 Daily verse:
"Go, therefore, and make disciples of all nations, baptizing them in the name of the Father, and of the Son, and of the Holy Spirit, teaching them to observe all that I have commanded you. And behold, I am with you always, until the end of the age." Matthew 28, 19-20
The life of St. Frances:
On December 22, 1917, Frances does not get up for Mass. She has been suffering from dysentery for a while and isn't feeling well. Her sisters are worried. One of them brings her breakfast and stays briefly with her, but Frances asks to be left alone. She tries to focus on her daily task, preparing Christmas candies for the local children.
When she suffers the fatal pulmonary effusion, she stands from her armchair and rings the sister who takes care of her. Thinking that Frances was summoning her for lunch, she brings her a tray, only to discover that Frances already started her ultimate journey, this time back home to the Lord.
Frances was 67 years old at the time of her death. She established 67 houses, orphanages, schools and hospitals around the world, one for each year of her life.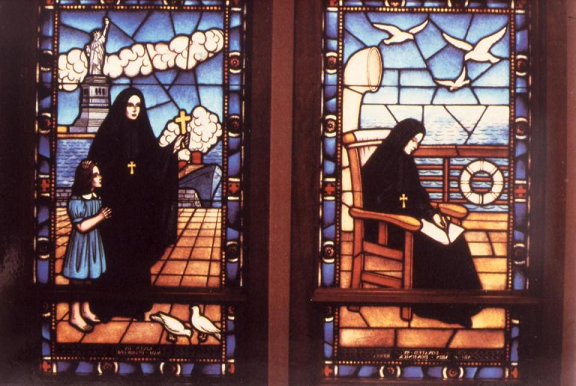 Frances was buried in the cemetery at West Part, New York, as she desired. However, her body was moved in 1933 to the chapel of Mother Cabrini High School in New York City. This chapel was dedicated in 1955.
The room in Columbus Hospital, Chicago, where Frances died, was opened to the public in 1948.
Let's backtrack a little bit to 1912 when Frances visited Colorado for the last time. There, she had established the Queen of Heaven Orphanage. Water was a scarcity back then, and even the professionals were unable to find any. During an outing with the Sisters, Frances pointed to a red rock and said that water would be found there. In that dry place, a spring burst, and never run dry.
These three places became shrines (the chapel, the room, the spring), dedicated to Frances. They attracted countless visitors from all parts of the world, especially for her beatification in 1938 and her canonization on July 7th, 1946. She is the first American Saint, as, during her life in the United States, she chose to become a citizen of this country.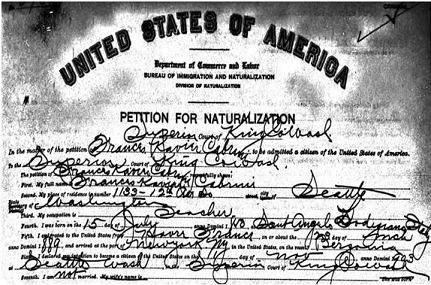 If you ever happen to be in New York, Chicago, or Denver, don't forget to visit Frances. Pilgrimages to such special shrines are a wonderfully unique, grace-filled experience. But, as Frances herself said, it is even more important that you "make a shrine in your heart," and that all of what you undertake, all your thoughts and desires, stem from your intimate relationship with God, graciously available to us in the Most Sacred Heart of Jesus.
St. Frances Xavier Cabrini, pray for us!
Quote by St. Frances:
"Today, Love must not be hidden... It must be living, active and true!"
Prayer:
Lord Jesus, today you call us to welcome the members of God's family who come to our land to escape oppression, poverty, persecution, violence, and war. Like your disciples, we too are filled with fear and doubt and even suspicion. We build barriers in our hearts and in our minds.
Lord Jesus, help us by your grace, to banish fear from our hearts, that we may embrace each of your children as our own brother and sister; to welcome migrants and refugees with joy and generosity, while responding to their many needs; to realize that you call all people to your holy mountain to learn the ways of peace and justice; to share of our abundance as you spread a banquet before us; to give witness to your love for all people, as we celebrate the many gifts they bring.
We praise you and give you thanks for the family you have called together from so many people. We see in this human family a reflection of the divine unity of the one Most Holy Trinity in whom we make our prayer: Father, Son, and Holy Spirit. Amen.
Source: United States Conference of Catholic Bishops Prayers and Devotions.
Pictures:
1) A painting of Frances in New York, serving the immigrants - Source: Cabrini National Shrine.
2) Stained glass of Frances in New York, and on a boat - Same source as above.
3) Frances's petition for naturalization. Source: Ancestry.com. Selected U.S. Naturalization Records - Original Documents, 1790-1974.
Take a moment to treasure up all these things and ponder them in your heart (cf Luke 2,19)
comments
Let your speech always be gracious, seasoned with salt, so that you may know how you ought to answer everyone. Col 4:6