Day six: The loving servant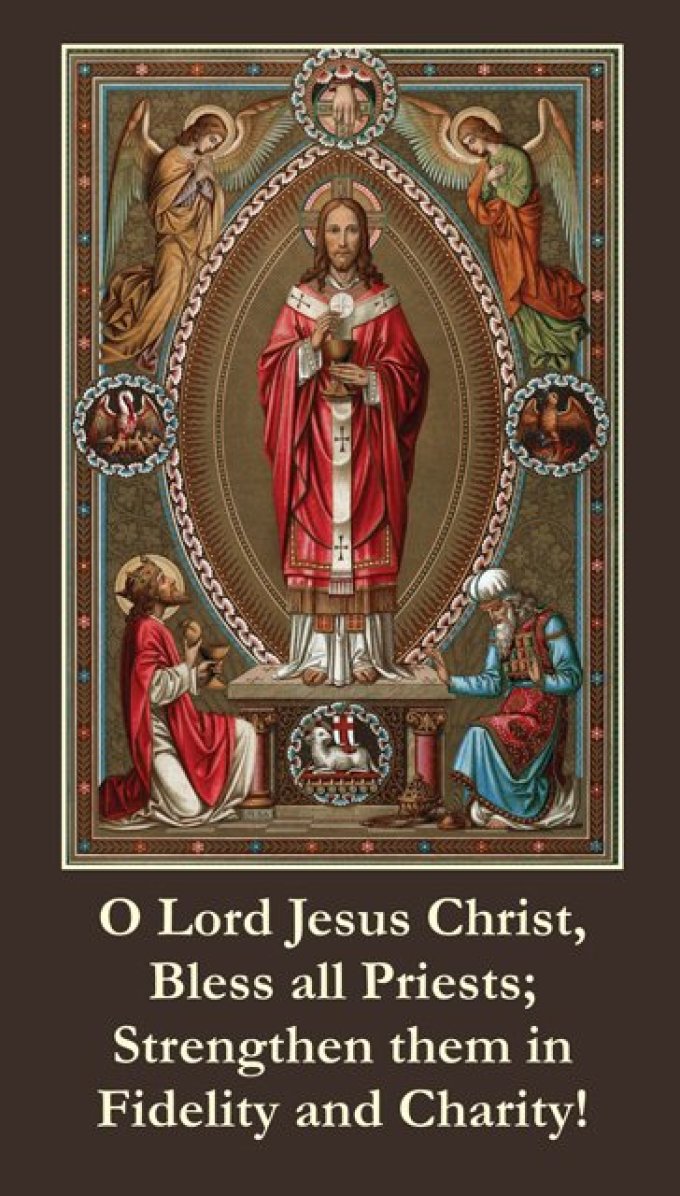 The Word of God :
After washing the feet of the disciples, Jesus said to them, "If I, the Lord and the Master, have washed your feet, you too must wash one another's feet. I gave you this example so that, you too, do as I did for you. " (John 13, 14-15).
Litany of our Lord Jesus Christ Priest and Victim:
Jesus, Priest forever according to the Order of Melchizedek, Have mercy on us
Jesus, Priest Whom God sent to preach the Gospel to the poor, Have mercy on us
Jesus, Priest Who at the Last Supper institute the form of the eternal sacrifice, Have mercy on us
Intention of prayer for a priest:
Lord, grant Father N..... to always be a faithful imitator of Christ, He who came to serve and not to be served.
Our father...
Hail Mary...
Glory be to the Father, and to the Son, and to the Holy Ghost ...
Saint John Vianney, pray for our priests.
Take a moment to treasure up all these things and ponder them in your heart (cf Luke 2,19)
Let your speech always be gracious, seasoned with salt, so that you may know how you ought to answer everyone. Col 4:6