Beershéva, une terre d'alliance
15 juillet, 1re étape à Beershéva, la plus grande ville du désert du Néguev. Elle symbolise l'alliance d'Abraham avec Abimélek, après la querelle qui les opposait autour du « puits du serment ».
La Parole de Dieu, une méditation une musique en cliquant ici
Take a moment to treasure up all these things and ponder them in your heart (cf Luke 2,19)
comments
Let your speech always be gracious, seasoned with salt, so that you may know how you ought to answer everyone. Col 4:6
Would you like to receive more posts from this community of prayer?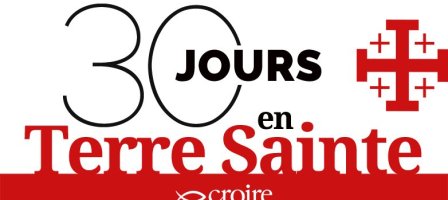 Prier en Terre sainte du 15 juillet au 15 août 2018
Summary - Venez prier 30 jours en Terre sainte. Cet e-pèlerinage vous permettra de découvrir les lieux saints, méditez les passages de l'Écriture qui s'y rapportent, prier, en mots et en musiques. Discover the community