May our fathers be meek – St. Joseph lover of poverty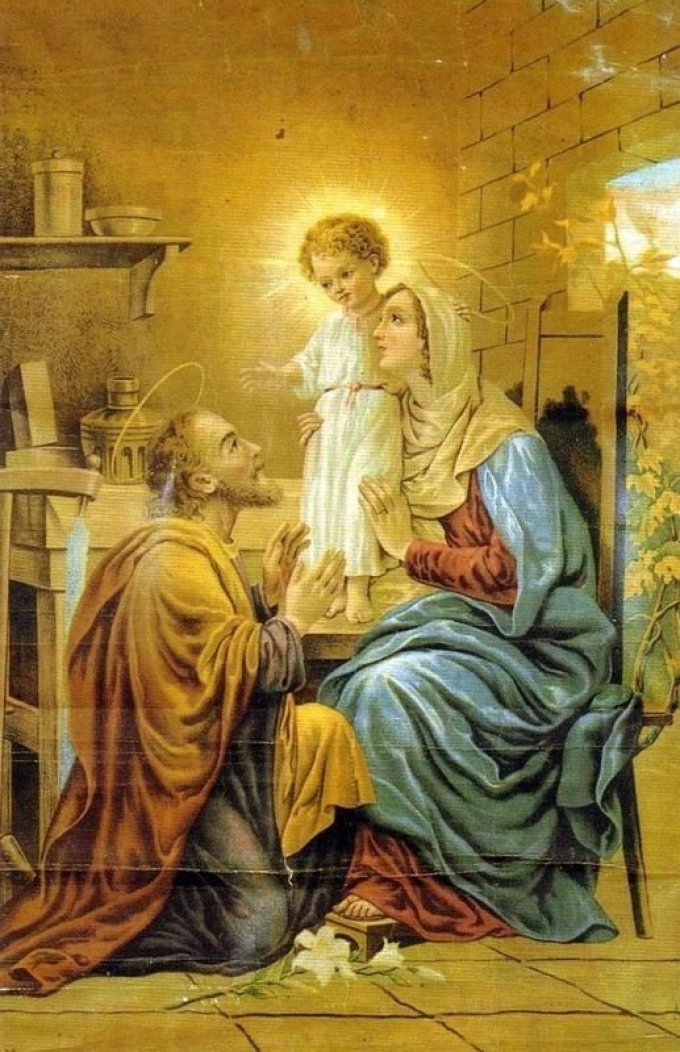 Humility is probably the most iconic virtue of St. Joseph: the Tradition shows us Joseph in an attitude of discreet love, submitted to the divine will, sometimes disregarding his era's customs. We can always explain his actions by humility. And this is probably the virtue we need the most from him.
Joseph always chose to place himself in Mary and Jesus' shadow; he asked nothing in return for the mission assigned to him (being the terrestrial father of the Savior), he sought no honors, neither before nor after Jesus' birth.
May he inspire the fathers in the fulfillment of their mission as family heads, without seeking the honors of this world, while keeping faith and hope in the Lord, no matter what trials are encountered.
Lectio divina: Lk 2, 41-51
Each year his parents went to Jerusalem for the feast of Passover and when he was twelve years old, they went up according to festival custom. After they had completed its days, as they were returning, the boy Jesus remained behind in Jerusalem, but his parents did not know it. Thinking that he was in the caravan, they journeyed for a day and looked for him among their relatives and acquaintances, but not finding him, they returned to Jerusalem to look for him. After three days they found him in the temple, sitting in the midst of the teachers, listening to them and asking them questions, and all who heard him were astounded at his understanding and his answers. When his parents saw him, they were astonished, and his mother said to him, "Son, why have you done this to us? Your father and I have been looking for you with great anxiety." And he said to them, "Why were you looking for me? Did you not know that I must be in my Father's house?" But they did not understand what he said to them. He went down with them and came to Nazareth, and was obedient to them; and his mother kept all these things in her heart.
Prayer:
God our Father, You trusted St. Joseph to protect Your son.
May his example and intercession help me welcome in faith Jesus, my Savior, into my life, and protect my faith from all harm.
Lord, give me a true and simple faith, in the image of St. Joseph.
(Source : https://viechretienne.catholique.org/meditation/55787-simplicite-et-humilite-de-saint-joseph)
Practical action:
Today, as a dad, I will take a moment to meditate on my day and offer to God my family, my spouse, and my children. May the intercession of St. Joseph keep me from taking pride in the graces I lovingly received from God.
If I'm not a dad, may St. Joseph help me inspire this humbleness to a dad I know.
Take a moment to treasure up all these things and ponder them in your heart (cf Luke 2,19)
Let your speech always be gracious, seasoned with salt, so that you may know how you ought to answer everyone. Col 4:6