Day 8 : His spirituality (part 3)/Let's pray with saint Josemaría Escrivá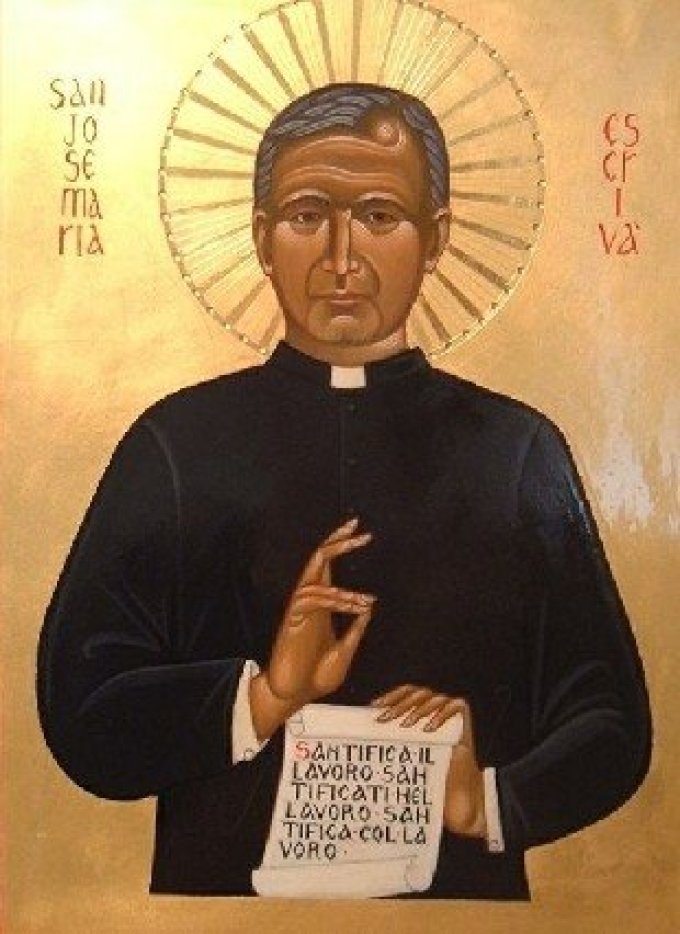 The divine filiation
Baptism confers the gift of the divine filiation. It restores man back to their condition of friend of God by erasing the soul's original sin, although consequences remain in the human nature, especially the tendancy to evil. God realises a new birth in the soul, making men his adoptive sons by communicating to him them own life (the sanctifying grace).
The baptised is son of God in his son, Jesus Christ, because it is Him who, by accepting to die on the Cross, has freed men "from its slavery to corruption [that is to sin] and brought into the same glorious freedom as the children of God" (Romans 8,21). 'Father', said that big fellow, a good student at the university (I wonder what has become of him), 'I was thinking of what you told me — that I'm a son of God! — and I found myself walking along the street, head up, chin out, and a proud feeling inside... a son of God!' With sure conscience I advised him to encourage that 'pride.' (Way, n°274). The spirit of the Opus Dei is of radical optimism, grounded on the trust in God, on the good and on the bad days.
Let's pray with saint Josémaria Escriva
(in Salvador Bernal, His Grace Escriva de Balaguer, Portrait of the founder of the Opus Dei)
I adore the Father, the Son, the Holy Spirit, unique God. I do not understand this wonder that is the Trinity ; but You have put in my soul thirsts, hungers to believe. I believe ! I want to believe as much as the most believer. I hope ! I want to hope as much as the man who hopes the most !
I love ! I want to love as much as the one who loves the most. You are the One who is : the Supreme Kindness. I am who I am : the last dirty napkin of this rotten world. And nevertheless You look at me, You look for me.. and You love me. Let my children, Oh Lord, look at You, and look for You, and love You. Oh Lord, let me look for You, look for You and love You !
Take a moment to treasure up all these things and ponder them in your heart (cf Luke 2,19)
Let your speech always be gracious, seasoned with salt, so that you may know how you ought to answer everyone. Col 4:6