GIVE THANKS FOR YOUR LIFE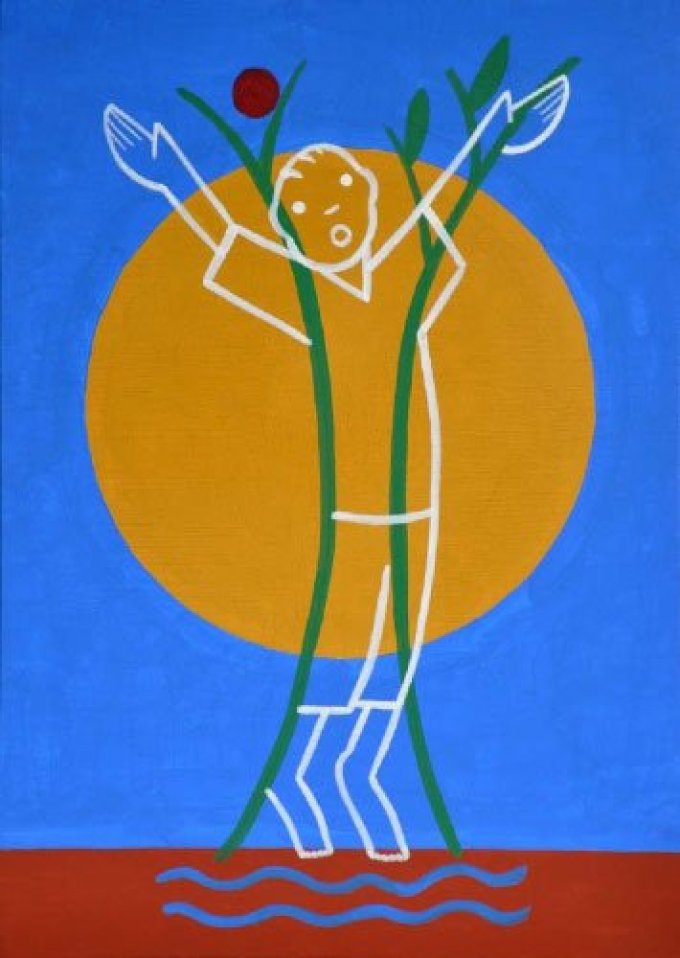 "Blessed are those who fear the Lord and greatly delight in His commandments, their descendants shall be mighty upon earth: the generation of the upright shall be blessed" Psalm 112
We have now completed those nine days in company of Clara.
We could meditate psalm 112 in its entirety recognizing in it the expression of the life of Clara. She indeed delighted in the commandments of the Lord and her descendants are spread all over the world through the communities present on the five continents.
"The just shall always be remembered," proclaims the psalmist!
Very early on in her childhood Clara cared for the poor and desired to share with them. The conversion and testimony of Saint Francis gave her food for her thought and she chose for the "happiness to follow Christ" in preference to everything else.
Confronted with adversity and misunderstanding she firmly implemented her decision to live the Gospel with her sisters "in holy unity and very high poverty".
Confronted with armed bands threatening the monastery she "did not fear the tidings of a misfortune"; her heart didn't fail as she relied upon the Lord who is present in the Eucharist. "Guard Thyself Thy servants, O Lord!" And the Lord who is faithful to His word guarded His little flock, the enemy ran away and the city of Assisi got freed from its attackers.
Clara was the first woman to write a rule of life for women and she stuck to it against all odds, inspired as she was by the Lord.
The Church approved of her "way of life" two days before she died!
It is with a message of thankfulness that Clara ended her life: she did not fear death but rather saw it as a passing, trustingly leaving it upon the One who has always guarded and guided her:
" Go, my blessed soul, quiet and peaceful, for you have a good guide on your way. The one who has created you has also filled you with the Holy Spirit. He has always loved you dearly like a mother who loves her little child. Blessed be Thee, Lord, and be thanked for having created me"
This is how she herself experienced the way Jesus gave himself totally into the hands of the Father.
"Everything is accomplished. Father, in Thy hands I commend my spirit"
PRAYER
"Be blessed Father for the gift of my life! The odds that I live were so slim! And yet I exist! To welcome this gift is to welcome my place in this world and the particular mission you entrust me with. By praying Saint Clara and through the action of Thy Holy Ghost allow me to know and accomplish what Thy Love expects in view of my joy and Thy Glory for the life of the world! Let my life be a blessing for the others so that it might be crowned by the accomplishment with love of Thy Will.
Pray enable me to say in truth at the end of my life: " Father I have managed to do what you had imparted me to do! Blessed be Thee, Lord and be thanked for having created me!"
MEDITATION OF THE DAY
I am making this day a thanksgiving for the gift of my life
I am aware of the gift that has been bestowed upon me and of what I am called to accomplish. I meditate the path that has been traced for me in the course of those nine days: what calling(s) have I heard? What transformation have I noticed? In what direction does Saint Clara encourage me to go and keep paying attention to? Through Saint Clara the Lord has let a light shine into my heart and it is for me to keep this light alive.
I am ending this day (and the novena!) with an act of thankfulness and abandonment:
"be blessed, Lord and be thanked for having created me! In Thy hands I commend my life!"
Together with the lives of all the Clarist Sisters on earth and that of each one of those who took part in this novena! Be blessed Lord for guiding us into prayer and the luminous enjoyment of the life of Clara!
Guide us all by Thy blessing!
Jesus, Thee who has promised to send the Spirit to those who prayed Thee, O God, in order to convey your Fire to world, receive the offering of our lives!
"A clear mirror offered to the world! Indeed she sparkled in the world, in her order she was like a bonfire; in the house of her father she was a beam of light, in her monastery she was a blazing lightning. During her life she shone forth; on Earth she was luminous and in Heaven she is dazzling…hidden in the secret of her cloister she casts her beams to the outer world; secluded in a monastery, still she enlightened the world; a smouldering fire, she warmed up everything in her vicinity. Clara lived a hidden life, but her life was an exemplary one; Clara hushed but her fame resounded everywhere; locked up in her cell she was nonetheless known in all cities. No wonder! So shining a lamp could not remain hidden without radiating its light all over the house of the Lord" (excerpt from the canonization bubble of Santa Clara)
And now, it is time to discover the Clarisses of the Monastery of Arras, in Northern France, who are behind the Novena to Saint Clare. These gracious sisters kindly agreed to have the French material translated into English for your benefit. The original novena can be found here, with the initial artwork/pictures. We thank them for their cooperation, and we look forward to a future collaboration to bring more outstanding spiritual content to our members!
United in prayer,
- Danielle, for Hozana.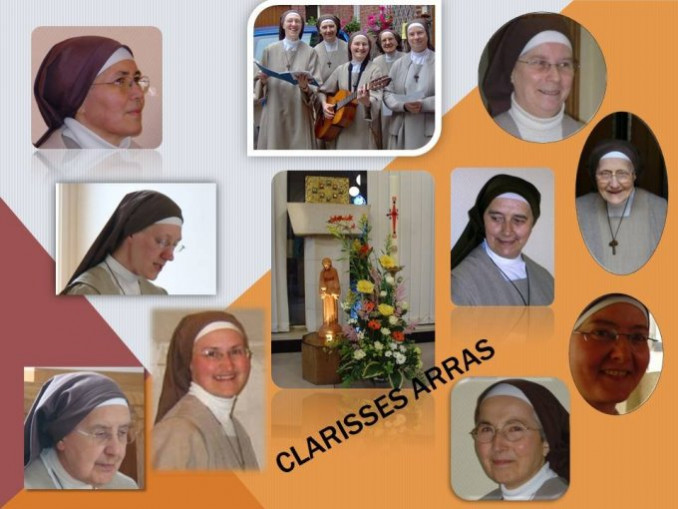 Take a moment to treasure up all these things and ponder them in your heart (cf Luke 2,19)
Let your speech always be gracious, seasoned with salt, so that you may know how you ought to answer everyone. Col 4:6