LET YOURSELF BE TRANSFORMED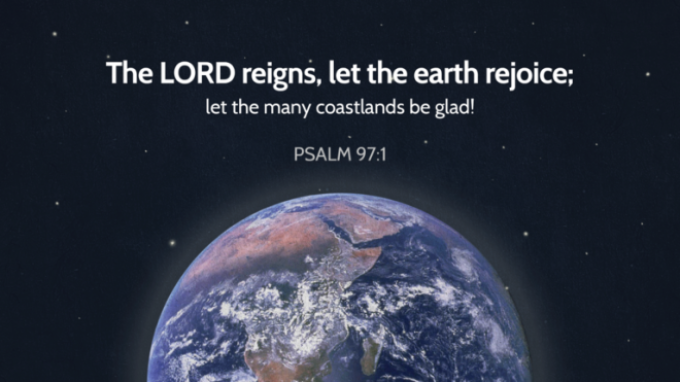 "The Lord reigneth; let the earth rejoice" (Psalm 97:1)
Today we are celebrating the Transfiguration of Jesus: the day when He showed His Glory to the witnesses He had chosen; when His body similar to ours shone with a great light.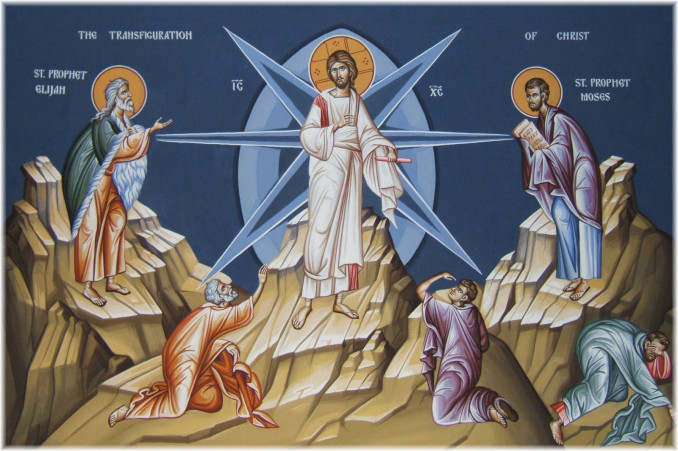 As Sister Philippa bore witness of during the canonization process of Saint Clara, the latter gave herself over to contemplation with such fervour that on a Good Friday, meditating on the Passion of the Lord, she appeared to be unresponsive for the whole day and part of the night that followed.
Sister Amy, another witness, reported how diligent Saint Clara was about prayer and contemplation; we mentioned it already: she came back from oration with her face "brighter and more beautiful than the Sun", a wondrous sweetness emanated from her as she spoke: her sisters had the impression that she was already living in Heaven!
Incidentally Saint Clara gave advice to her friend Saint Agnes of Prague writing to her what follows:
"Place your spirit before the mirror of eternity, let your soul bathe in the splendour of glory, unite yourself with the One who is the incarnation of divine essence, and through this contemplation transform the whole of yourself in the image of His divinity. By doing so you will manage to feel what only His friends can perceive; you will taste the hidden sweetness that God Himself has from the beginning reserved to those who loved Him".
The Mystery of Incarnation and the Paschal Mystery are the best occasions for us to unite ourselves with Christ:
4 words trace a road map for us: Contemplation – Union – transformation – Glory
To contemplate presupposes that we stop for quite a long time in order to more deeply consider and discover all the Love that was manifested from the crib to the Cross. "There is no greater love than to give one's life for those we love", Saint John writes. "The evidence that God loves us is that Christ died for us although we were sinners", said Saint Paul.
Union is the possibility Christ gives us to unite with Him, who first united with us through the Mysteries of His Incarnation, His Passion and His Cross. Prayer is our response to the love He initiated: we truly unite ourselves with Him "with all our hearts, all our souls and all our spirits".
Transformation then takes place through the union with Him who is Love incarnated, who is all Kindness, all Love, all Communion. Through His Spirit that He spread, He recreates us in His image and likeness, transforming our hearts of stone into hearts of flesh. He makes us capable of loving the way He loves.
We are then made partakers of His Glory and His love for the Father and all mankind. "It is no more I who lives, it is Christ who lives in me"! How can we not then share Cardinal John-Henry Newman's amazement full of gratitude, which so neatly summarizes our route with Clara:
"You are not just a creature, although He cares even for sparrows. You are a redeemed and sanctified man, His adopted son favoured with part of the glory and blessing that eternally flow from Him on His only Son. You have been chosen to be His. You were one of those for whom Christ offered His last prayer to His Father, sealing it with His precious blood.
What a thought this is! It is a thought that almost surpasses our faith! When we consider it, we can hardly – like Sarah – suppress our amazed and perplexed laughter. What indeed is man? Who are we? Who am I for Him to inhere in my heart and make me His temple? Who am I for God the Holy Ghost to wish to get into me and raise my thoughts up to heaven with unspeakable moaning?
Such are the meditations that come into being in the bosom of a Christian when he is with Christ on the holy mountain. Then as he goes back down to his occupations, those meditations remain his inner strength, even though he is not capable of reporting what he saw to the people around him. Yet it makes his face radiate, it makes him collect his thoughts serenely and firmly in the middle of temptations, persecutions and abandonments".
" His love makes one happier; His contemplation makes one stronger; He fulfills us with His Kindness and permeates us with His Gentleness " (Saint Clara)
PRAYER
Thy whole life manifests the unfathomable Love of the Father and Thy Cross radiates Glory. Teach us the depth of contemplation and the way to transforming Union. Come and through Thy Holy Spririt illuminate our lives and transform our hearts. Then shall we be able to radiate Thy light and manifest the Triumph of Thy Cross over of all kinds of death and Thy Victory of Love over all kinds of hate.
May we taste this joy to be loved by Thee, this secret force, this hidden gentleness that allows us to go through everything and transforms our hearts into the image of Thy merciful Heart.
MEDITATION OF THE DAY
Today I'm taking time to pray, seeing to it that this time there is actually a union with Christ, "Splendour of the eternal Glory" and "Incarnation of the Divine Essence", Jesus, the only One capable of transforming me in depth.
I meditate on those areas of my being, my life and the life of the world that aspire to be transformed at the foot of His Cross, under the rays of His Glory.
I ask Him to let me experience the "hidden sweetness that God reserves to His friends"; then I ask Him to see to it that I remain attentive throughout the day in view of communicating this sweetness that is made of gentleness, thoughtfulness, attention, openness and of being present to each other in the world.
Take a moment to treasure up all these things and ponder them in your heart (cf Luke 2,19)
Let your speech always be gracious, seasoned with salt, so that you may know how you ought to answer everyone. Col 4:6