Let's pray the psalms through painting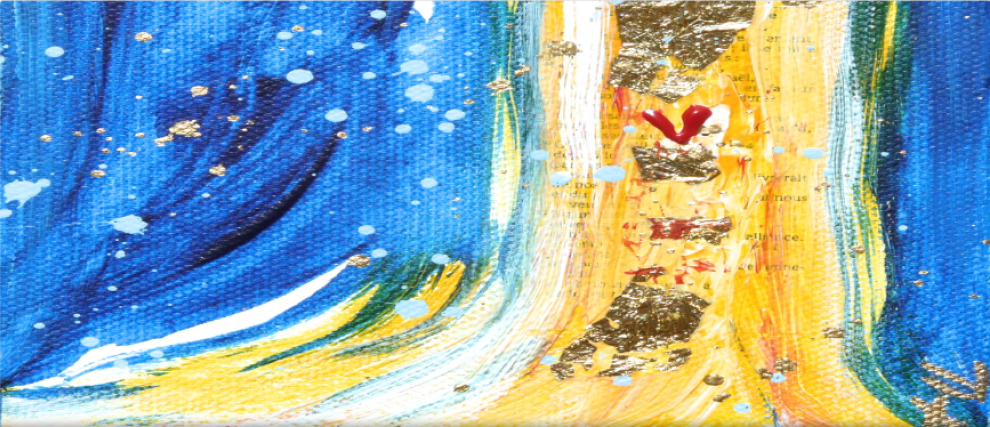 The psalms resonate colorfully! This Advent, through visual prayers painted while in meditation; let us open ourselves to the presence of the Lord.

39 members
All posts

 (4)
4th Sunday of Advent
December 22nd, 2019Psalm 79 (80) // Canvas: "Shine Forth!" (Anne-Laure Lavagna)Chorus: Turn us again, O LORD; cause thy face to shine; and we shall be saved!Give ear, O shepherd of Israel,Thou that dwellest between the cher-u-bims, shine fo...
3rd Sunday of Advent
December 15th, 2019 Isaiah 12 (2,2-3. 4,5-6) // Canvas "Proclame the name of the LORD!" (Anne-Laure Lavagna)Behold, God is my salvation;I will trust, and not be afraid:for the LORD is my strength and my song;he also is become my salvation.T...
2nd Sunday in Advent
Psalm 147 (146), 1-2.3-4.5-6 // Canvas "Sing Praise" (Anne-Laure Lavagna)It is good to sing praises to our God:For it is pleasant; and praise is comelyThe LORD doth build up Jerusalem: he gathered together the outcasts of Israel.He healeth the b...
1st Sunday of Advent
Psalm 25 (24), 4bc-5ab.8-9.10.14.  Canvas: " He teaches the humble in his ways"Shew me thy ways, O LORD; teach me thy paths.Lead me in thy truth and teach me: for thou art the God of my salvation;on thee do I wait all the day.Good and upright is the ...