Alive! A community for women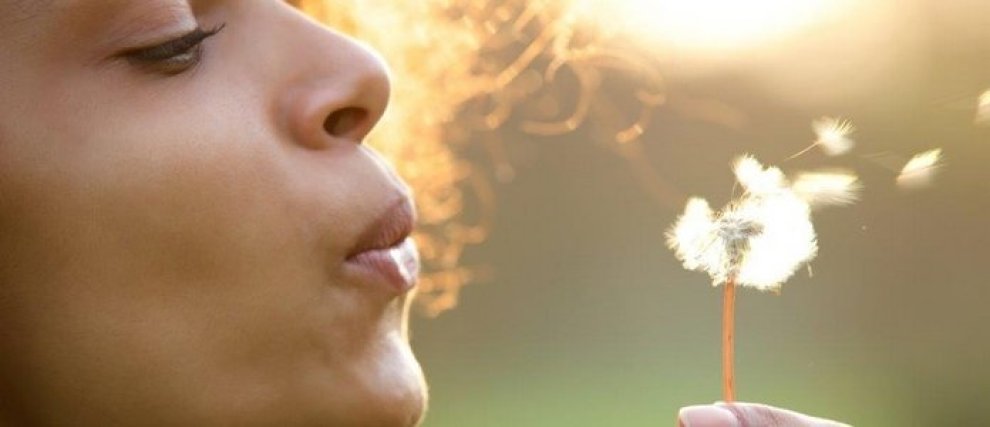 A community for you, woman! Journey with us to be a free woman, strong, joyful, alive, enterprising, courageous, generous, confident, unified, fruitful! Let's go?
128 members
83 shares
All posts

 (13)
Day 3 : The expectations disappointed, a childhood story
Today we walk along with the Baby Jesus. Jesus loved to be surrounded by children. There are several passages on this topic. In Matthew (18,6) Jesus said : ''If anyone causes one of these little ones –those who believe in me- to stumble, it would be ...
Day 1 : With the Samaritan, a spring that never gets dry !
Today you may read the story of the Samaritan :''Now Jacob's well was there. Jesus therefore, being wearied from His journey, sat thus by the well. It was  about the sixth hour. A woman of Samaria came to draw water. Jesus said to her, 'Give Me a dri...
January retreat: Expectation and desire
How does it work ? Provide yourself with a notebook, and during three days take a little time to devote yourself to each stage of the retreat (one day= one stage) : meditate the tracks and answer in prayer, the questions that are proposed to you  to ...
Bonus : Missionary of the glory
'The Glory of God is the living man' St IreneeWe want to be Alive to glorify God in all the domains of our life. We need a life to learn to depend on the glory of God and not on circumstances that will pass; in a word to learn to live in a supernatur...
Day 3: the Glory
'Truly, it is right and good to give you glory, to offer you our thanksgiving, always and everywhere, to you Lord, Most Holy Father, eternal and almighty God' (Eucharistic prayer).MeditationOn the death of his friend Lazarus, Jesus declares : 'This s...
Day 2: Brandish one's cross
'May the Holy Spirit make us an eternal offering to your glory' (Eucharistic prayer III)MeditationOn Easter evening, Jesus said: 'And the glory which You gave Me I have given them' (Jn 17,22), and yet the apostles will go through many trials. The wor...
Day 1: My sufferings
Meditation''And now, we beg you, Lord, by the sacrifice that reconciles us with you, extend to the whole world salvation and peace''. (Eucharistic prayer N° 3) Suffering in itself is meaningless and God does not like suffering. He likes it so little ...
September retreat: my sufferings, a road to Glory
We are entering the harvest month, the reason has matured and is going to give its juice. On the 14th, we also celebrated the feast of the Glorious Cross! The grape of the saviour has been crushed in the press of sin and has given the wine of salvati...
DAY 3: All disciples of grace !
MeditationMake every day a day of mission!''For if I preach the Gospel, that gives me no ground for boasting. For necessity is laid upon me. Woe to me if I do not preach the gospel !'' (1 Cor 9,16). There are so many ways to preach the Gospel and fir...
DAY 2: I give what I have!
MeditationSt Paul said: ''Or do you know that your body is a temple of the Holy Spirit within you, whom you have from God and that you are not your own ?'' (1Cor 6, 19). Let's look at the woman's body, her entrails welcome life to give it, her chest ...
DAY 1: Women and Mediator
Meditation:A mediator intervenes to facilitate or restore a relationship, Mary does that through her various apparitions where she keeps on reminding us how the Father loves us and she invites us to turn to him. We have already quoted St John Paul II...
August Retreat – Woman, An Outstanding Mediator !
''Mary's beautiful mission is to bring to Jesus all those who come to her.'' Marthe RobinDuring this month of August we shall contemplate Mary in her assumption on the 15th, but less known is Mary's feast as Mediator of all graces celebrated on the 3...