Notre Dame de Paris, Pray for us!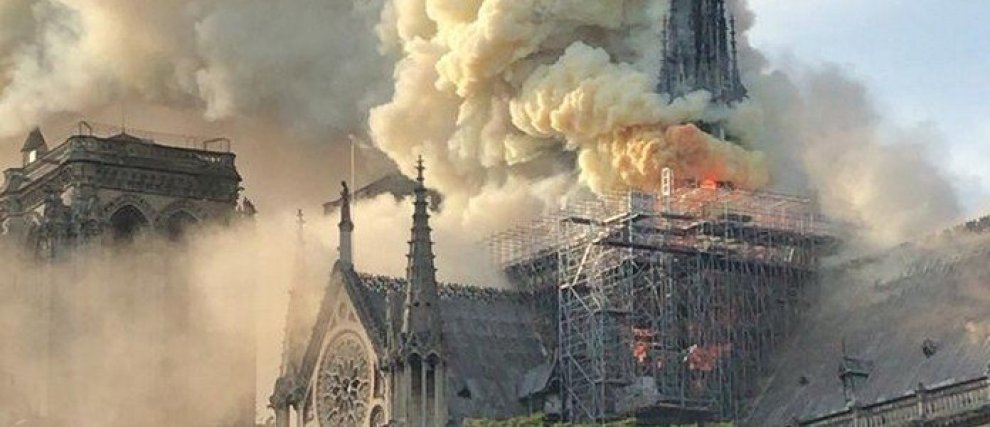 In this time of Holy Week, let us unite in prayer with Our Lady and with France. Whenever we face the difficulties of the passion, we are also promised the joy of the resurrection.

90 members
142 shares
All posts

 (5)
The light out of the darkness
'The Silence of Saturday gave us pause for somber reflection on the happenings of the past week. It also gives us a moment to recognize what is about to take place. This is when we come alive in Christ, this is when things begin to make sense. Of all...
29 members
0 comments
0 shares
Uncomfortable and Waiting
"Do not let your hearts be troubled. Believe in God, believe also in me.' How important it is to trust in God, and where trusting Him can take us, if we but dare to go. Holy Saturday is a place of expectant waiting. It is not a passive waiting where ...
24 members
1 comment
0 shares
God among us
God was present in the crowds last Monday, with each of their prayers and hymns calling on Our Lady's help in front of the fiery scenes. God was there among the firefighters who selflessly rushed into the burning building which represents the spiritu...
26 members
0 comments
0 shares
Uniting with the Church, uniting with Notre-Dame
We need to understand that the word church, doesn't just refer to a building. The word Church also refers to the community of believers that make up the body of Christ. A beautiful representation of Church can be seen in the aftermath of the event in...
21 members
0 comments
0 shares
Rebuilding foundations of hope
Dear Friends,In light of the recent news regarding the terrible fire at Notre Dame de Paris, we must unite together in prayer not just for the people of France, but for the needs of the whole world. I would like to share with you a thought from Bisho...
22 members
0 comments
0 shares