Novena to St. Joseph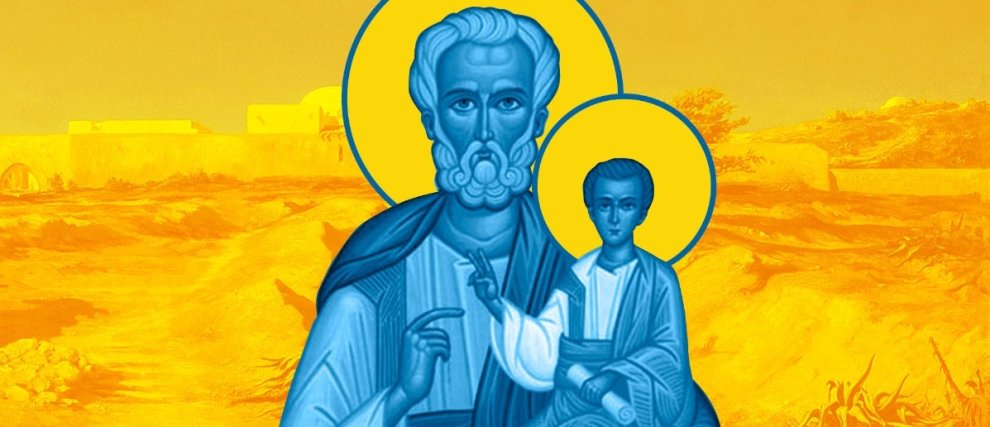 We invite you to meditate on the outstanding holiness of St. Joseph for 9 days.

1940 members
1273 shares
All posts

 (9)
Day 9: PATRON OF A HAPPY DEATH
Day 9: PATRON OF A HAPPY DEATHSaint Joseph, how fitting it was that at the hour of your death Jesus should stand at your bedside with Mary, the sweetness and hope of all mankind. You gave your entire life to the service of Jesus and Mary; at death, y...
288 members
1 comment
2 shares
Day 8: FRIEND IN SUFFERING
"St. Joseph was so reserved and careful in his speech that not one word ever issued from his mouth that was not good and holy, nor did he ever indulge in unnecessary or less than charitable conversation. He was most patient and diligent in bearing fa...
270 members
0 comments
2 shares
Day 7: PATRON OF WORKERS
"Saint Joseph was a just man, a tireless worker, the upright guardian of those entrusted to his care. May he always guard, protect and enlighten families."- St. Pope John Paul IIDay 7: PATRON OF WORKERSSaint Joseph, you devoted your time at Nazareth ...
302 members
0 comments
3 shares
Day 6: PATRON OF FAMILIES
How does Joseph exercise his role as protector? Discreetly, humbly and silently, but with an unfailing presence and utter fidelity, even when he finds it hard to understand. From the time of his betrothal to Mary until the finding of the twelve-year-...
281 members
0 comments
1 share
Day 5: PATRON OF THE CHURCH
Would that I could persuade all men to be devoted to this glorious Saint [St. Joseph], for I know by long experience what blessings he can obtain for us from God. I have never known anyone who was truly devoted to him and honored him by particular se...
338 members
1 comment
2 shares
Day 4: FAITHFUL SERVANT
God, because of the great love He bears us, and His great desire to see us saved, has given us among other means of salvation the practice of devotion to the saints. It is His will that they, who are His friends, should intercede for us, and by their...
370 members
0 comments
3 shares
Day 3: MAN CHOSEN BY THE BLESSED TRINITY
We should, indeed, honor St. Joseph, since the Son of God Himself was graciously pleased to honor him by calling him father. The Holy Scriptures speak of him as the father of Jesus. "His father and mother were marveling at the things spoken  -co...
398 members
2 comments
0 shares
Day 2: VIRGINAL HUSBAND OF MARY
The Lord has arrayed Joseph, like with a sun, in all which the saints possess together in regard to light and splendour. - St Gregory of NazianzusDay 2: VIRGINAL HUSBAND OF MARYSaint Joseph, I honour you as the true husband of Mary. Scripture says: "...
382 members
0 comments
1 share
Day 1: FOSTER-FATHER OF JESUS
St. Joseph was chosen among all men, to be the protector and guardian of the Virgin Mother of God; the defender and foster-father of the Infant-God, and the only co-operator upon earth, the one confidant of the secret of God in the work of the redemp...
444 members
4 comments
4 shares